To get from Panama to Colombia is a bit of an issue. You can't go over land, as the Darien Gap between Panama and Colombia doesn't have any roads and is also very dangerous territory, due to armed conflict in the area. We could have flown from Panama City to Bogota, but we wanted to visit the North East of Colombia which would have meant some back tracking. The best option we found was to take a sailboat across from Portobelo in Panama, to Cartagena in Colombia, via a group of islands called the Guna Yala.
The Guna Yala used to be known as San Blas. Its an indigenous province of Panama. Technically, part of Panama, but has its own capital and laws. There are 365 islands, of which 36 are inhabited. If you're interested, there is more information here.
After the first boat we booked on being cancelled we managed to get on another boat doing the crossing for the first time. Its a beautiful boat called the Micamale, captained by two Italians, Rico and Andrea, with a lot of help from an English girl called Rose. Its a 50 foot boat with four cabins each with its own ensuite bathroom. Very nice.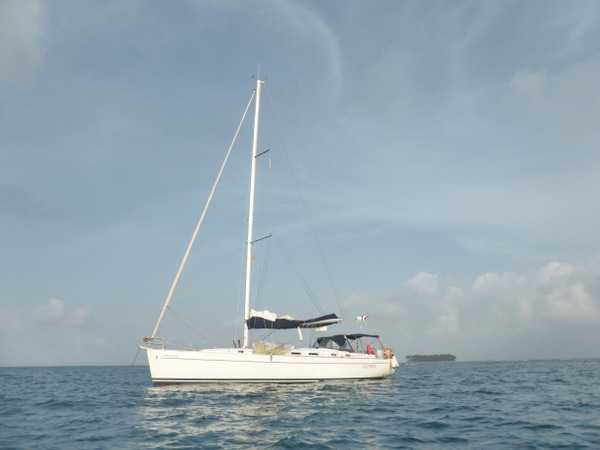 On the trip with Becks, me and the crew were, Dion from Adelaide, plus Brendon and Emma from Melbourne. Brendon and Emma are cycling from Whistler in Canada, all the way down to Chile on a tandem. You can read about it here. They are about 12 months in and are having an amazing time by the sounds of it.
After strapping their tandem to the boat, we had dinner onboard in the harbour at Portobelo and then set sail overnight for El Porvenir, the capital and one of the first islands in the Guna Yala.
On 27th June whilst the crew were sorting out our passports and immigration documents, we found time for a swim and a bit of shopping with the local Guna people.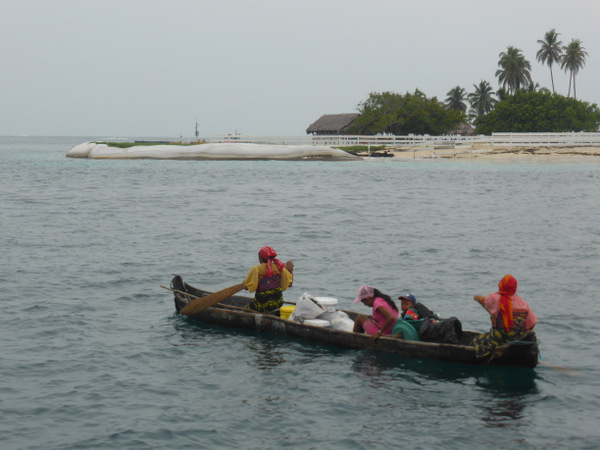 After the documents were sorted we set sail for an Island called Waisaladup. There we did some swimming, had lunch on the boat, then in the evening had a BBQ on the beach.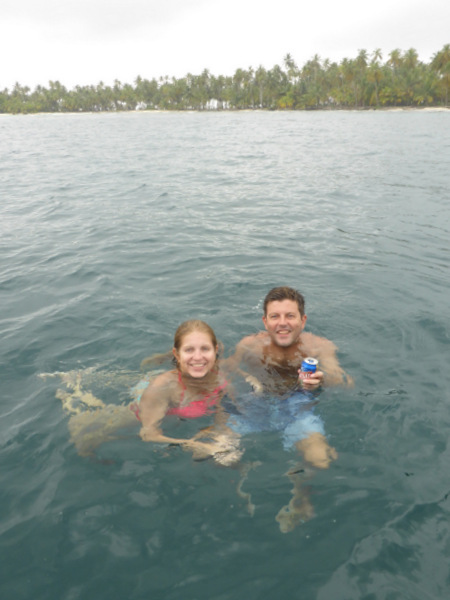 28th June, we set sail for Taidup.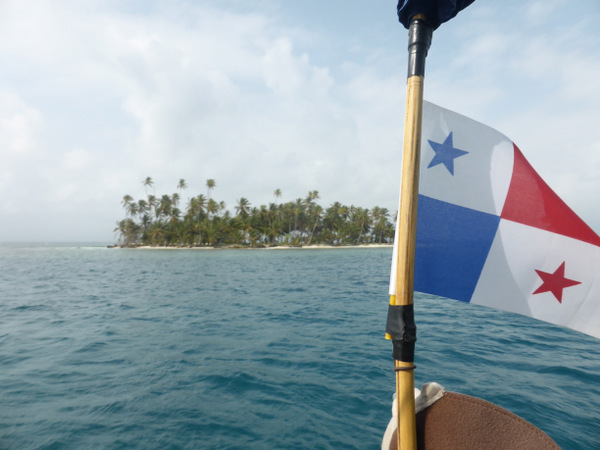 There, again, we did some swimming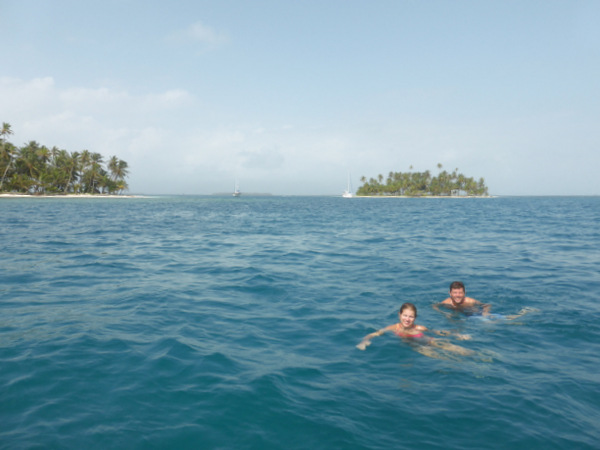 A local who seemed to be able to sell us anything showed up, so we order some lobster.
That evening we listened to Captain Andrea playing songs, whilst Emma sang.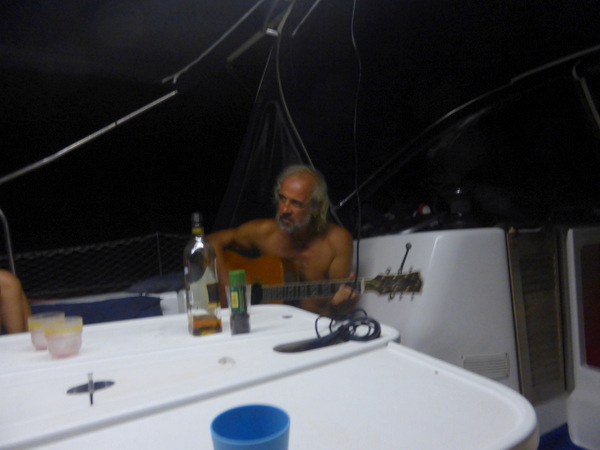 We also saw a Manta Ray in the water that was attracted by the light on the boat.
The next day, the 29th, we all headed off around the nearest islands with some snorkels. It was amazing. The pictures don't really do it justice.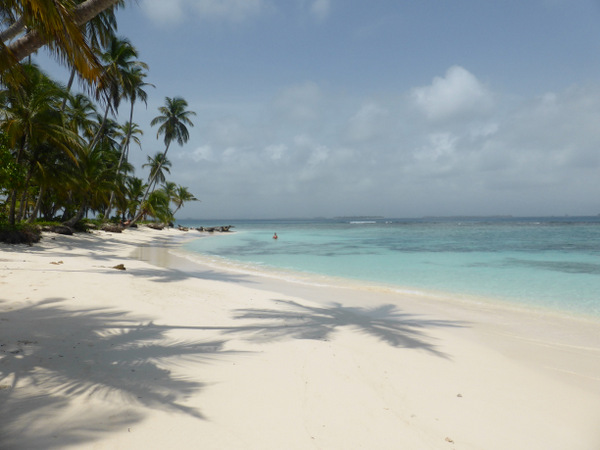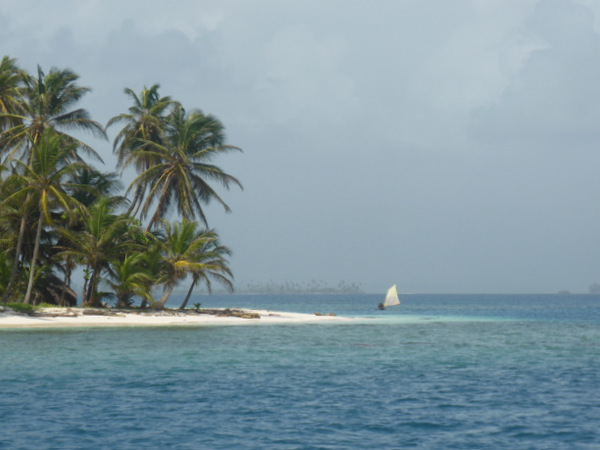 In the afternoon, we took the micamales small dinghy over to a very small desert island.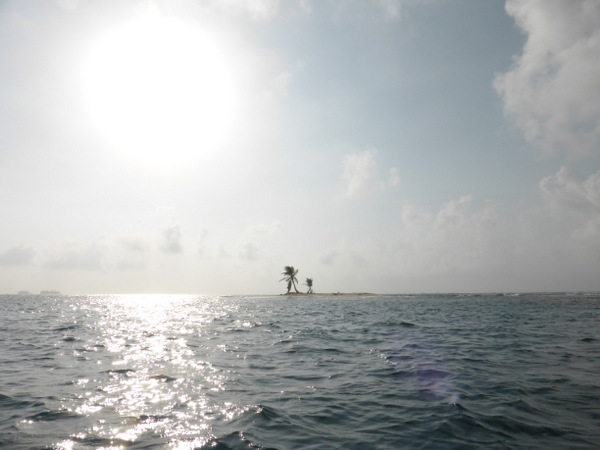 It was a tough few days.
That night after dinner we headed out to the open sea, heading for Colombia.
The 30th June was spent all at sea. Mostly reading or sleeping, with occasional visits from dolphins.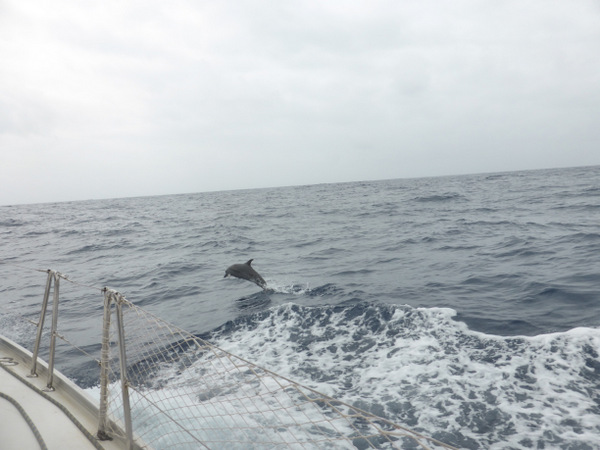 We managed to catch some dinner though. A massive blue marlin. To be honest, Rico did most of the work.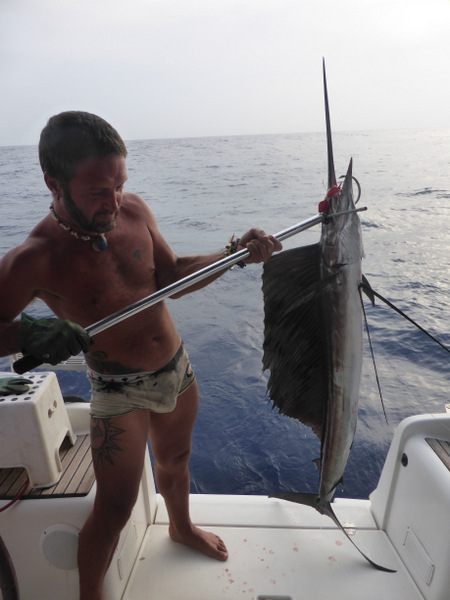 Then after a nights sleep, on the 1st July we arrived in Cartagena, Colombia.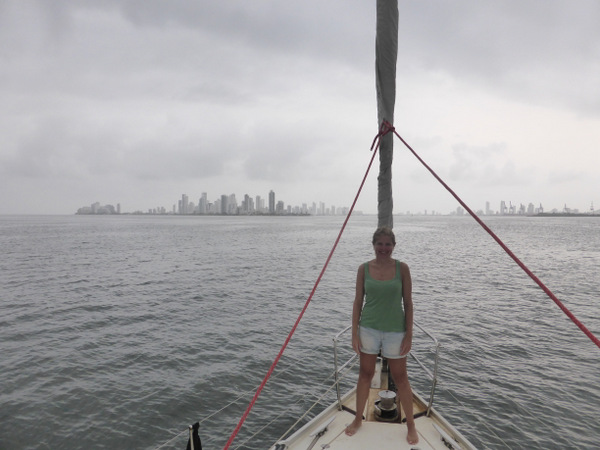 It was a great journey, enhanced by a great crew and really nice people to sail with.
Update: Here's a video that Brendon and Emma have made from their GoPro footage.
Everyone should visit Brendon and Emma's site, Totally Tandem and sponsor them here. Its a great thing they're doing.
Anyone wanting to do the trip should visit www.micamalesailing.com for more information on the boat and how to book.