We sailed into Cartagena, Colombia on an overcast morning. We were happy and sad to get off the boat after 5 days at sea. It did take a few hours to stop feeling like we were still on the boat. After a well needed shower we meet our friend Carina who had come from London to travel with us for 2 weeks.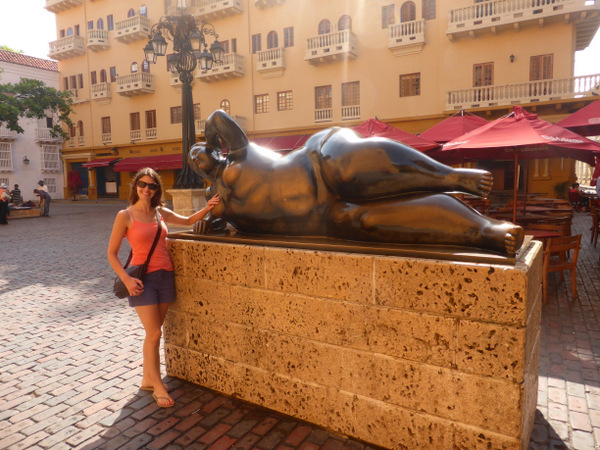 Carina does not usually touch up statues apparently, but she looks pretty happy. Its meant to be good luck.
Cartagena is Colombias colonial gem. The town is truly beautiful.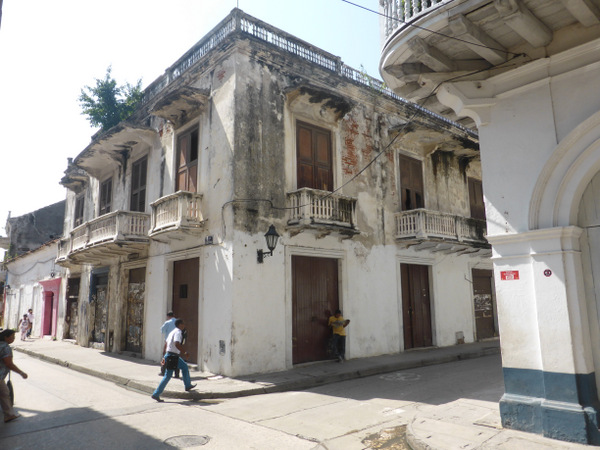 Colourful charming colonial streets, in great neighbourhoods.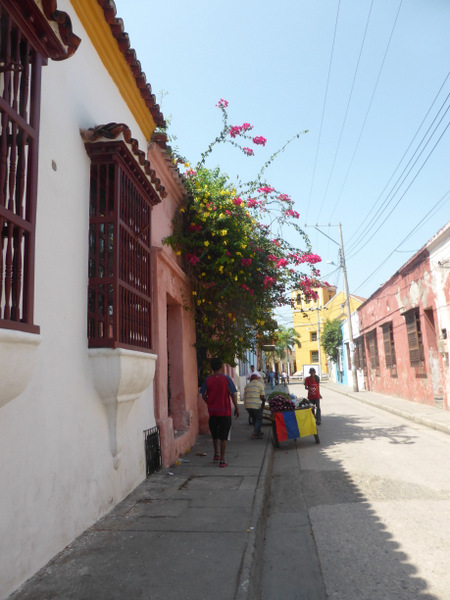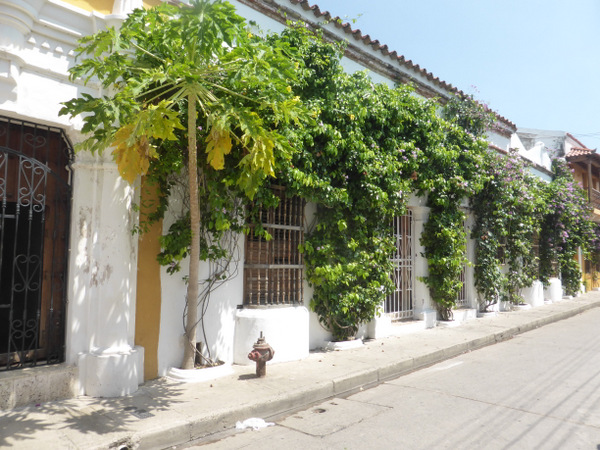 Lots of great artwork on the walls of the buildings.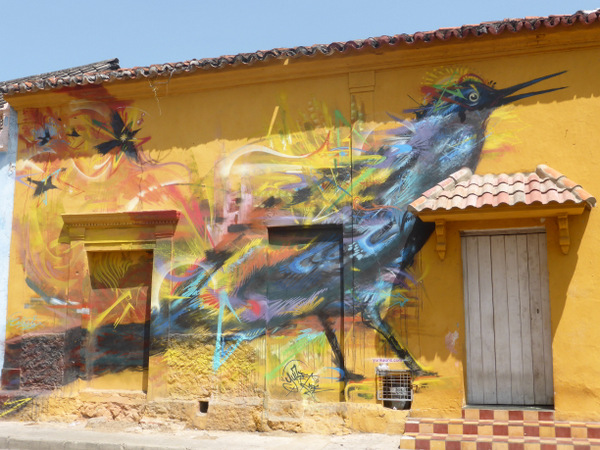 Castillo San Felipe de Barajas, took 150 years to build, started in 1536.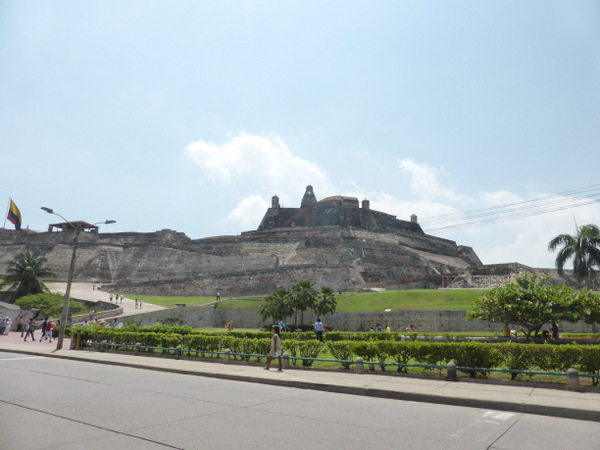 Everyone was going football crazy, many buildings are decorated.