We arrived in San Salvador on a posh bus with better facilities than the UK. The driver and helpers got us through customs from Guatemala, so easy. We didn't even have to get out of the bus.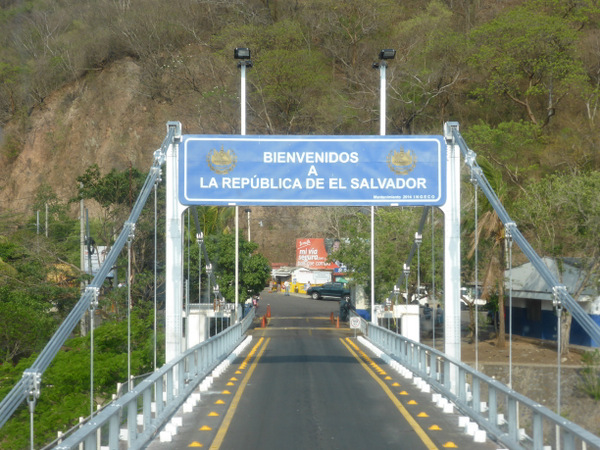 We then spent a couple of nights in San Salvador looking around. Its another Central American capital with two sides. Rich and poor. But you do need a car to get around, you can't walk it, partly due to crime, partly due to the pavements being full of cars. San Salvador is the craziest city that we have been to so far, it felt a bit sketchy.
We stayed with a girl called Liz, who we found on airbnb, she was an excellent host and we all went out for dinner for Andy's birthday. We had very traditional El Salvadorian food and wine. At a local italian! Liz works with child refugees who are trying to migrate to America unaccompanied, it was really interesting chatting to Liz and getting an insight into that and El Salvador.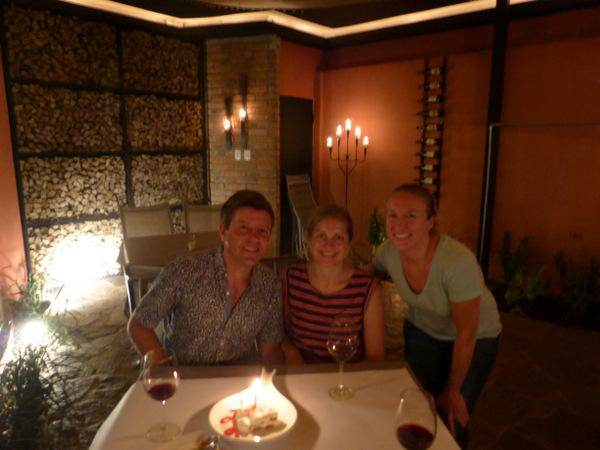 Other than that, we didn't take many pictures. Apart from of a posh bank.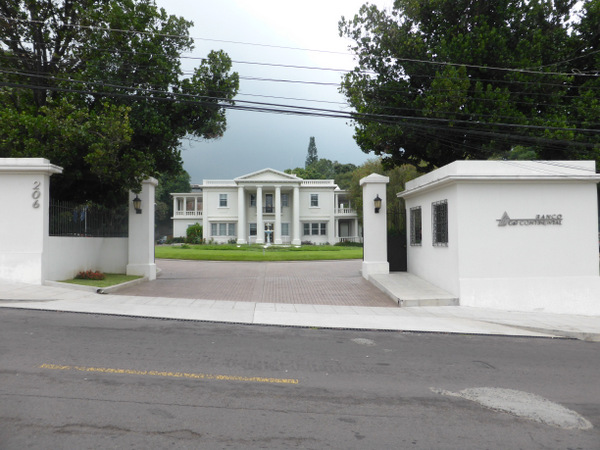 And a big nude man which is the Revolution monument outside the art museum.