The last city on our trip was the capital of Chile, Santiago.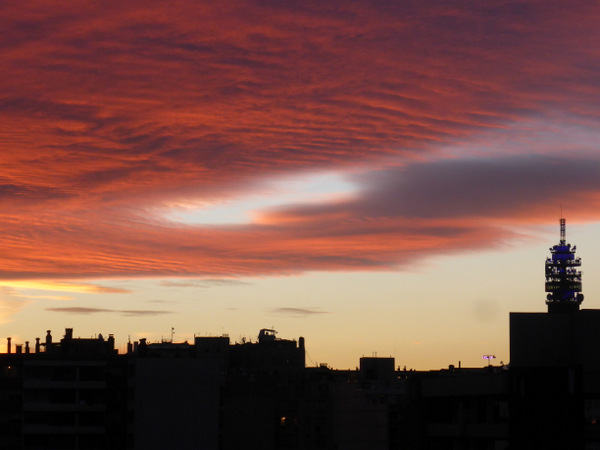 It's a good city for walking around and has a lots of history. This is the presidential palace, Palacio de La Moneda, where the worlds only democratically elected Marxist leader was elected. Salvador Allende, was killed here in 1973 after a coup d'état, which led to the dictator Pinochet taking power until 1990.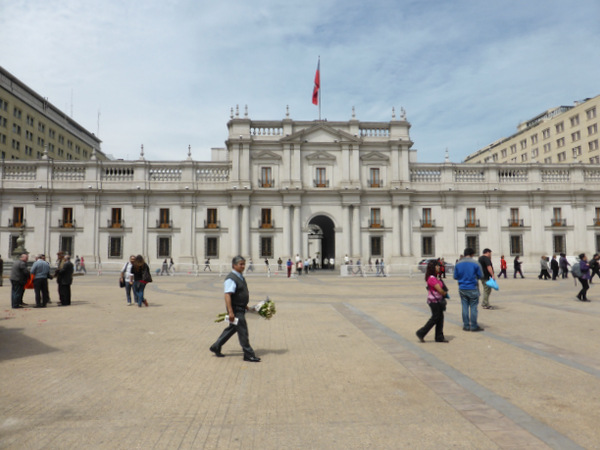 We did a great walking tour through the city, that included the markets.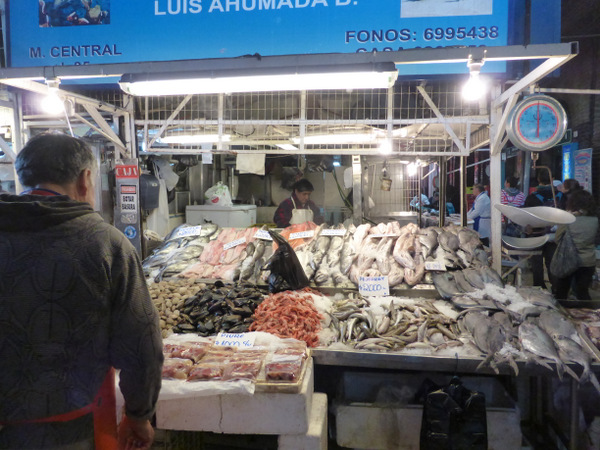 And some of the great street art.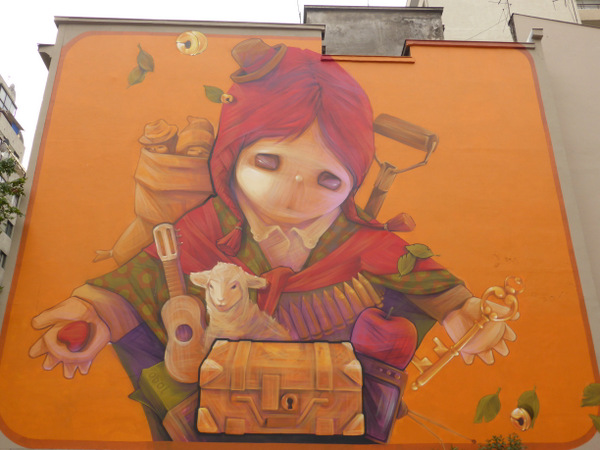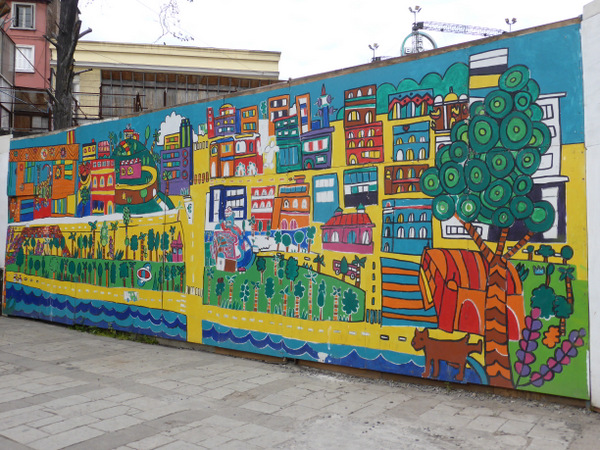 Including in the metro stations.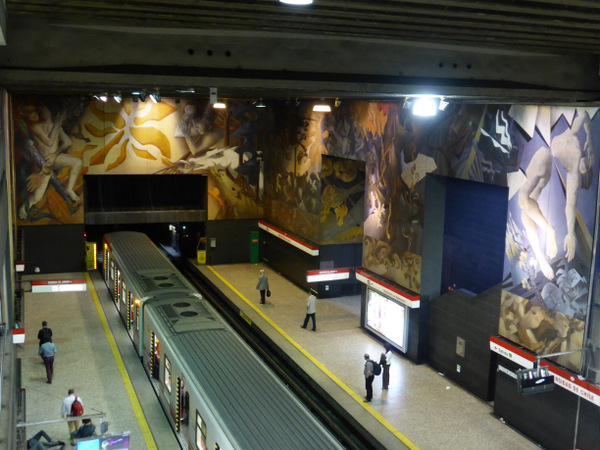 The tour also took in the cemetery, which has places for coffins in an apartment block system.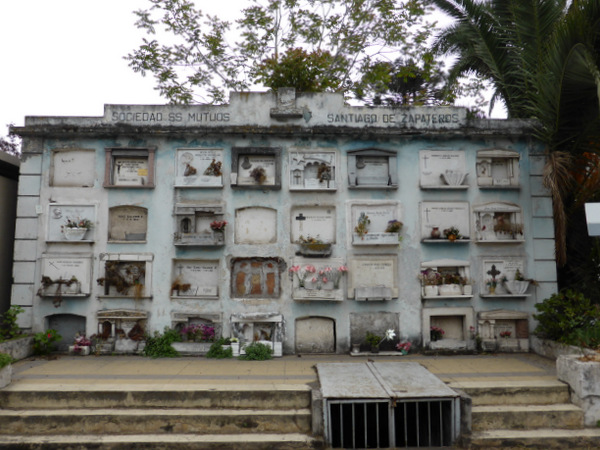 Santiago is one of the greenest cities we've been to in South America, with some lovely parks.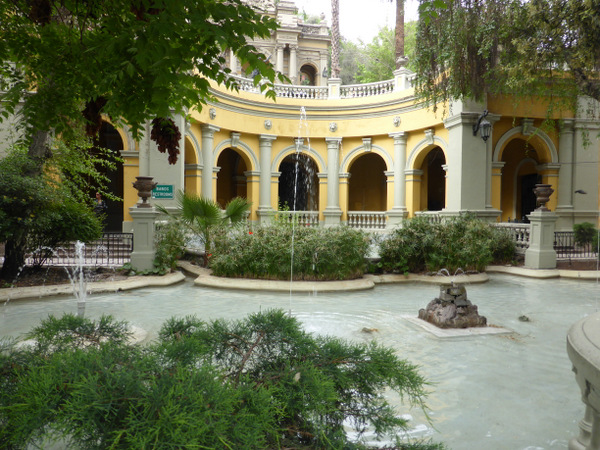 As it was the last stop of our trip, we treat ourselves to a nice restaurant meal. We had a ten course tasting menu of excellent food. Some of the food came on some amazing plates.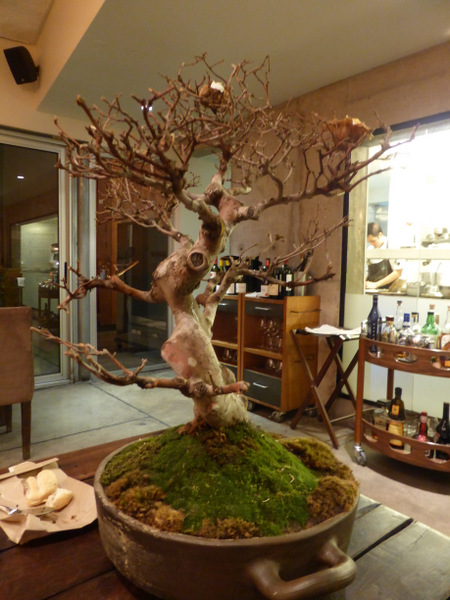 After a great time in Chile, Becks got a final Pisco Sour in at the airport.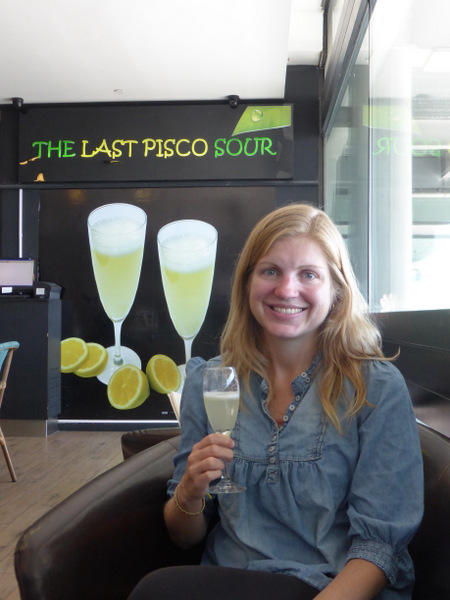 Next stop Sydney! It's been an amazing seven months of travelling. Now we have to settle down and get jobs. Boring.