We headed to the number one surf town of Pichilemu in Chile. It had black sandy beaches. The town had seen better days, but the place that we stayed and the beach was nice. A good relaxing few days.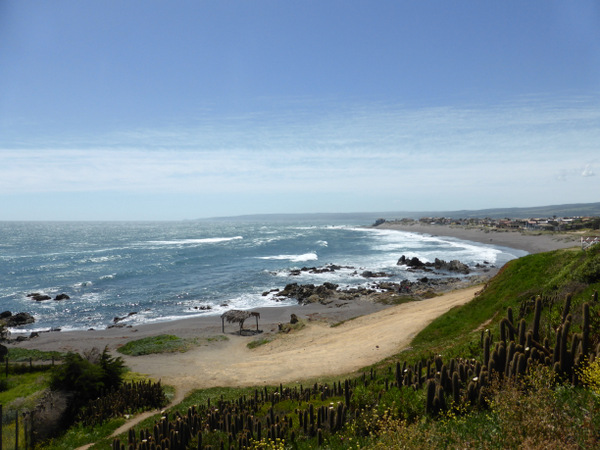 This is the cabin where we stayed that had great views of the beach.

The beach was long and black. There were a few surfers about but it was pretty chilly in Chile.