After relaxing we headed to a place called Hopkins. It's a very small town down the coast from Dangriga. Its pretty hard to get anywhere on public transport, so we hired a 4×4 with a friend called Dawn who we met on Tobacco Caye, and was heading to Hopkins as well. From Hopkins we drove to Mayflower Bocawina National Park.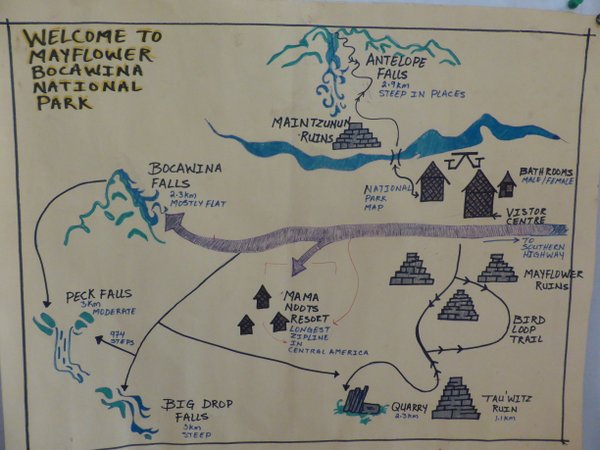 We climbed up the Antelope Falls. Was a pretty steep climb, but with a very cooling swimming pool at the top.
The views were pretty good from the top of the waterfall.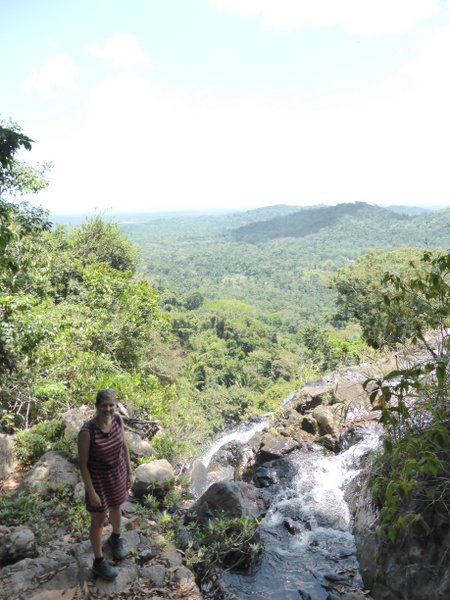 Watched the ants do some work for a while.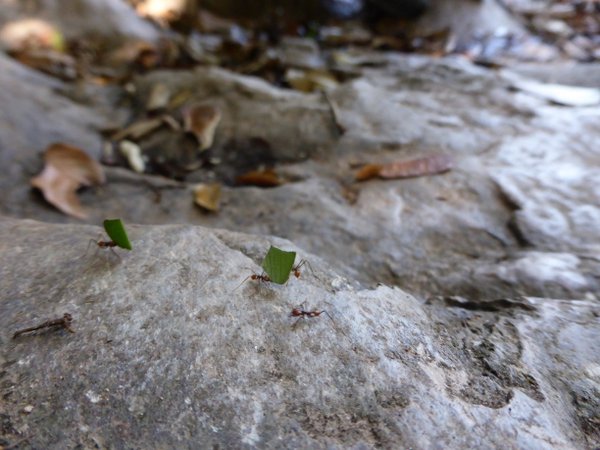 Watched Becks try and knock a coconut out a tree for about half an hour.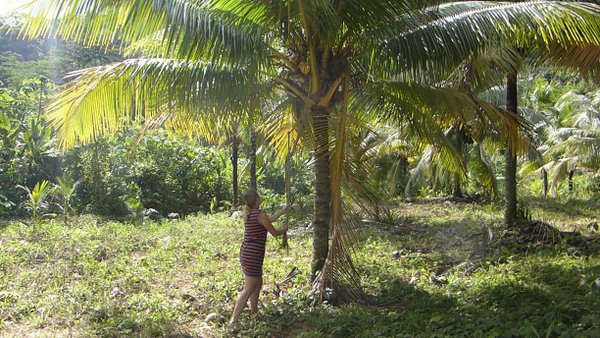 Then we had to leave Hopkins and head to Punta Gorda on the local bus.
Stayed a night in Punta Gorda, so we could get the first boat in the morning out over to Guatemala. Had to say goodbye to Belize. It was excellent. Would highly recommend people go there. Brilliant place, with amazingly friendly people.