Next stop on our trip was a remote island called Tobacco Caye. Its off the mainland of Belize near the edge of the Barrier Reef. Belize Barrier Reef is the second largest in the world. From San Ignacio we took the local bus to the capital Belmopan, changed to another bus down the Hummingbird Highway to a town called Dangriga. We stayed there for a night, which was probably a mistake as the town was a bit rough with nothing to do. It had seen better days, as had our accommodation at Ruthie's Cabaña.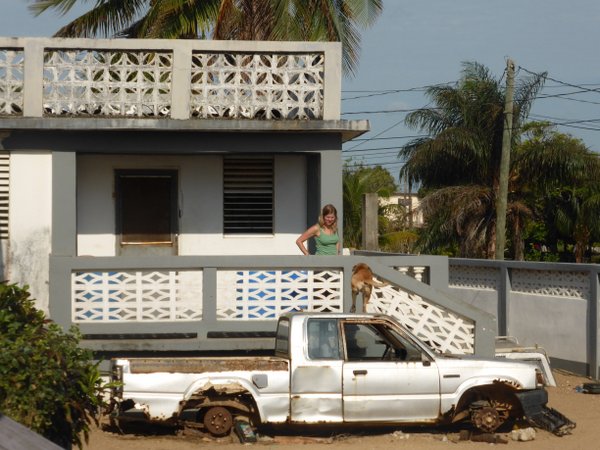 Anyway, the next day we got a small boat over to the island and spent a few days relaxing. Its a very small island that takes five minutes to walk around.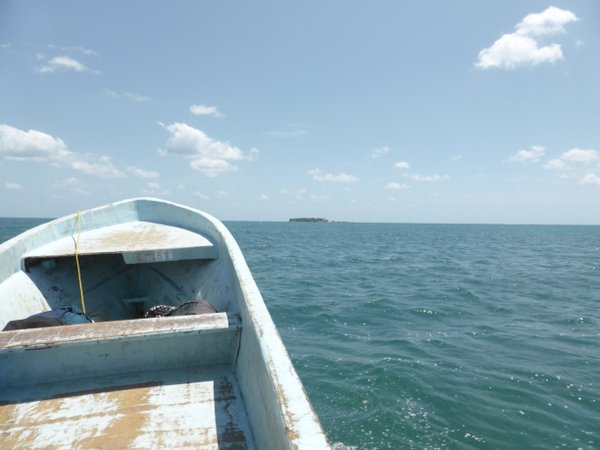 We stayed at Tobacco Caye Paradise Cabins. They are all out over the water and you get breakfast, lunch and dinner included. Ours was on the right.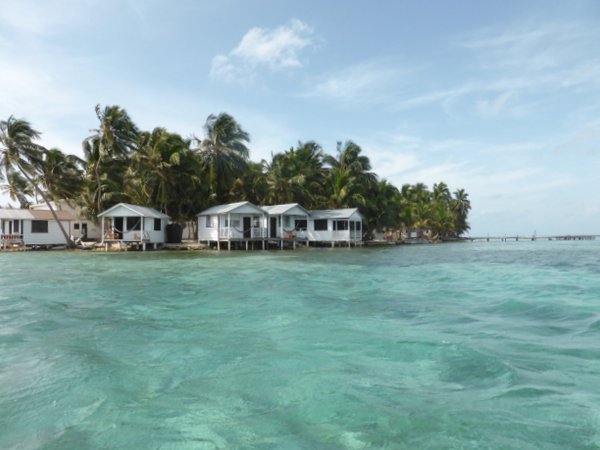 There isn't much to do on a very small island, so we mainly sat in hammocks reading and having a beer.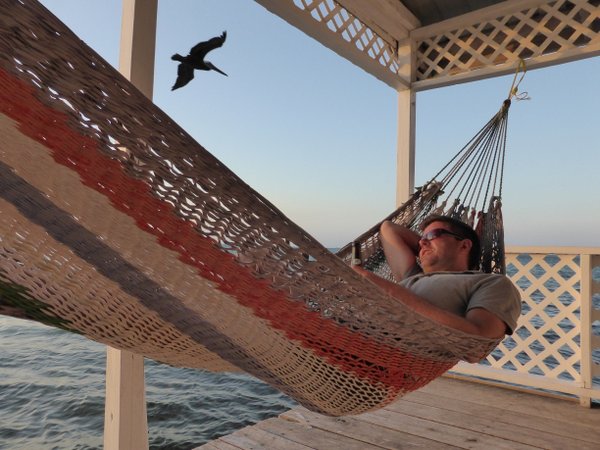 Watching another sunset.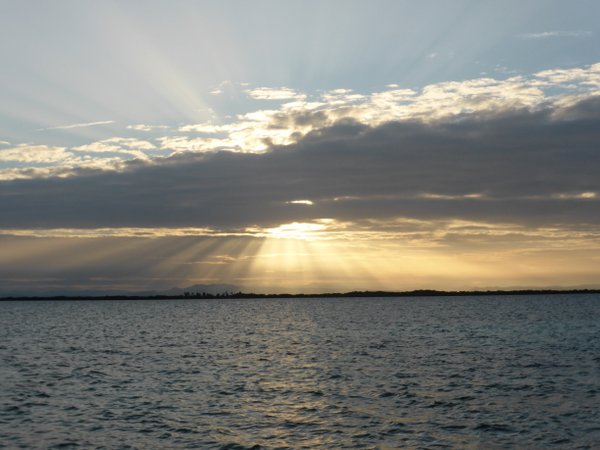 Snorkelling with AC.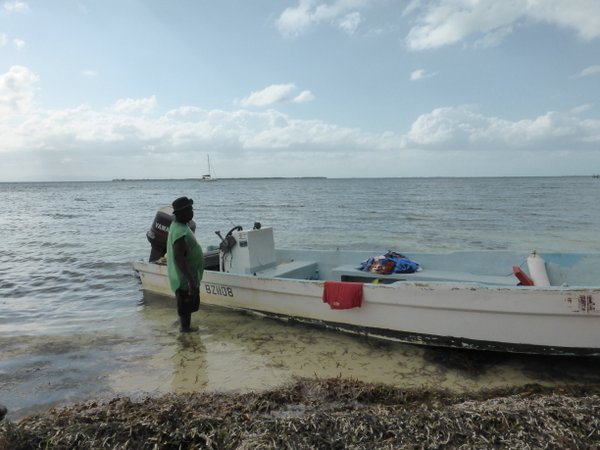 And did some bombs off the pier.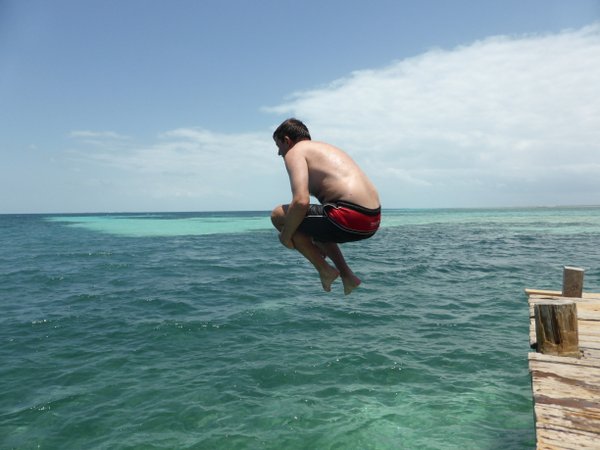 It was pretty relaxing.