We had our last 17 hour bus journey (big smiles and some cheering!) from sunny Mendoza to snowing Patagonia. Who knew that it would be snowing? We were quite surprised and cold.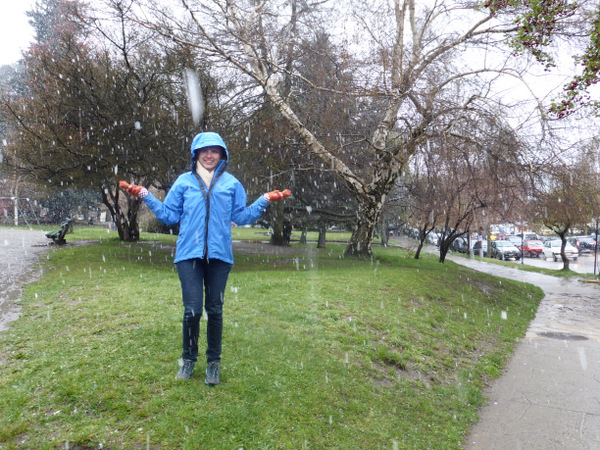 View from our room, we still could not believe that the snow was settling.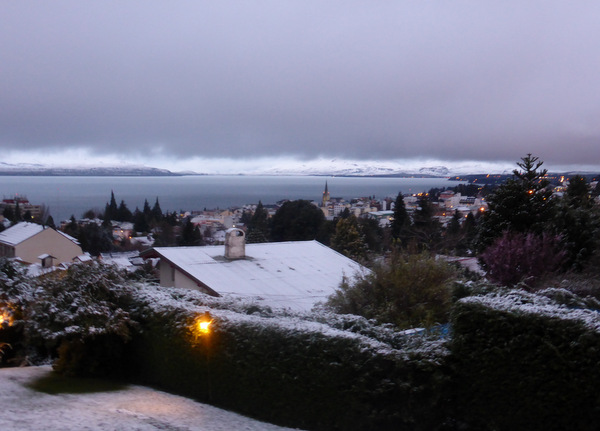 We were lucky that the next couple of days were sunny, so we went for a couple of walks in the area of the Patagonian Lake District. The scenery was beautiful.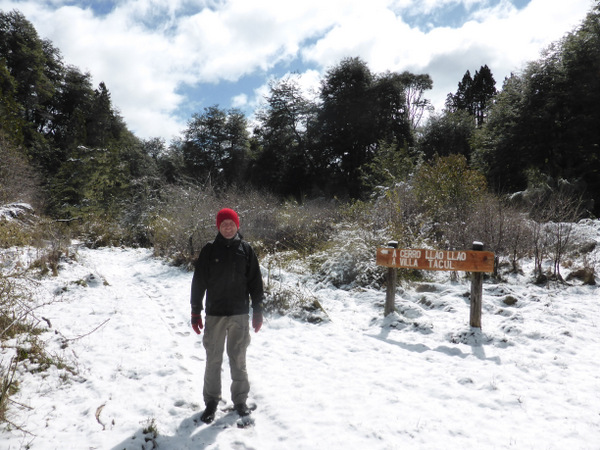 Andy went panorama crazy with the camera.

Snow capped mountains and beautiful lakes. We haven't stuffed up all of the world just yet, there are still some beautiful places.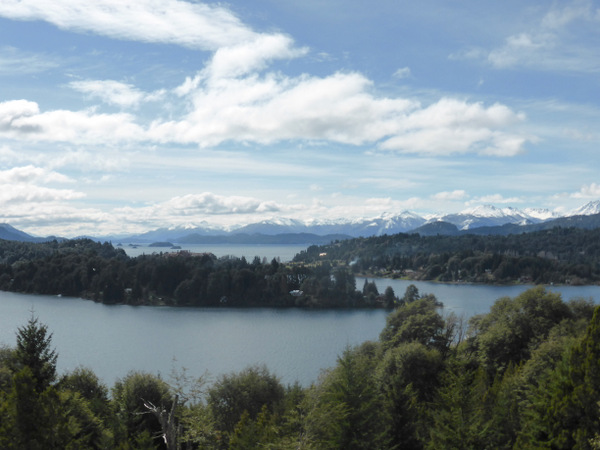 Another mountain and lake and us.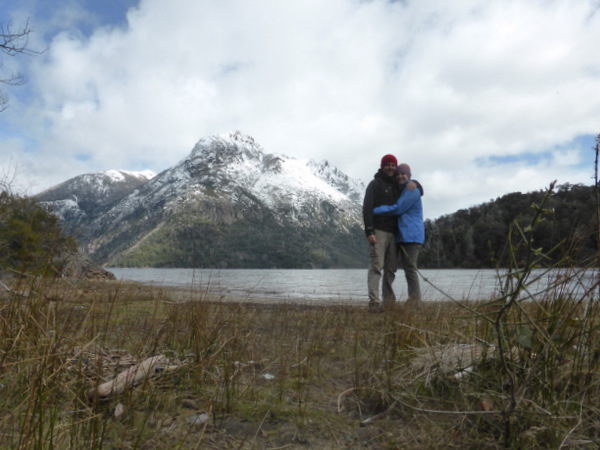 Contemplating how cold my toes are and the view.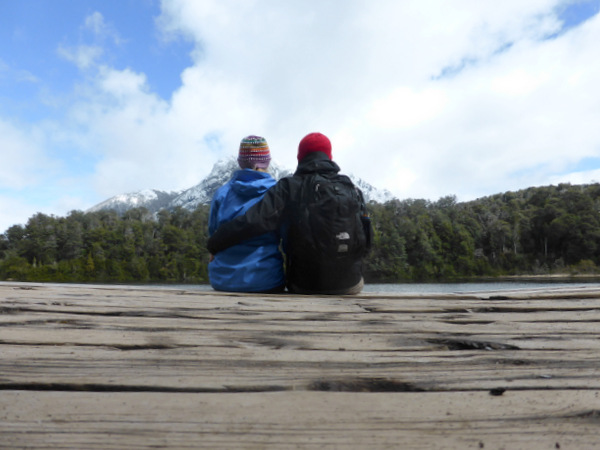 Here's a map of both our walks.