From Bariloche, we crossed the Andes over to Chile, through the snowy border crossing.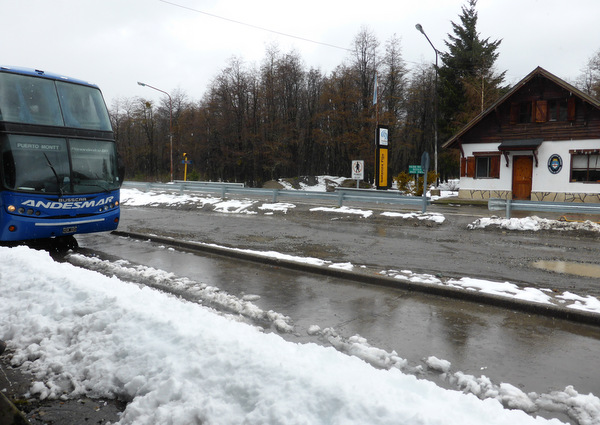 Puerto Varas is a small town with lots of good hiking nearby. We set off for Vicente Pérez Rosales National Park, near Volcán Osorno.
It's a very beautiful park with some black volcanic rock and great scenery.
There are also some great waterfalls called Saltos del Petrohué, with a cloudy view of the volcano in the background.
It gave me a chance to use a new setting I have found on the camera. Slow motion video!
The town is well known for its German traditions, as a lot of German speaking people settled here when the town was founded. It shows in some of the architecture.