Cafayate is home to some of Argentinas best vineyards. You could basically walk around town and visit Bodegas (vineyards), get a tour and taste some wine.
This is the first, but not last, Bodega we went to.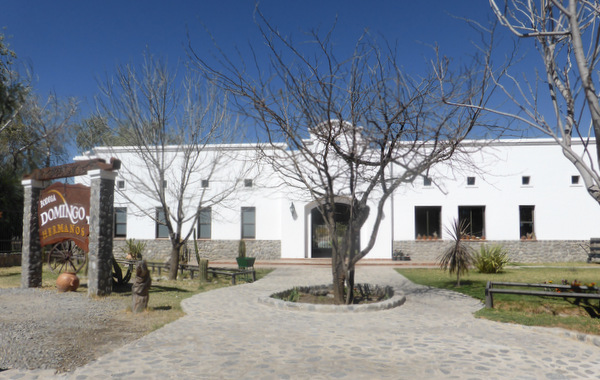 Another Bodega…..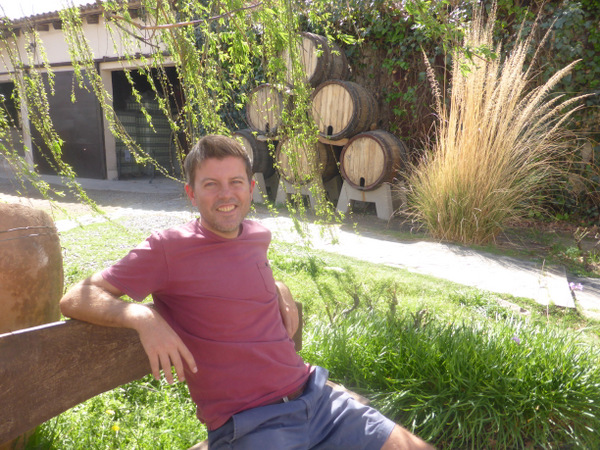 You will be happy to know that we also explored Quebrada de Cafayate, an interesting area just outside the town. There were weird rock formations.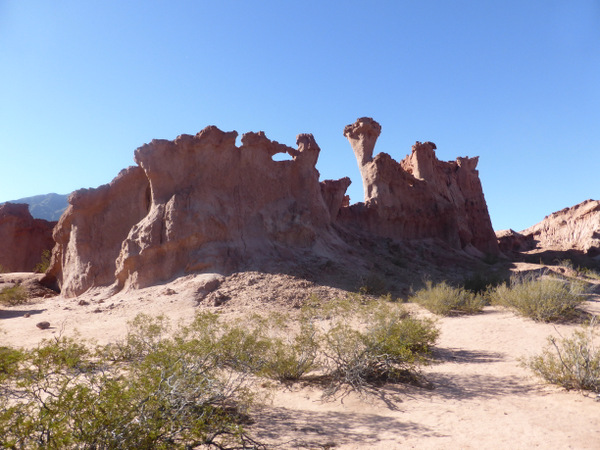 A face in the window. Can you see it?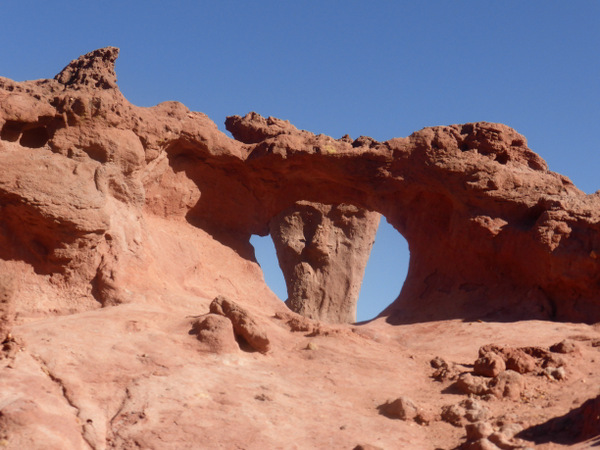 A pretty coloured rock.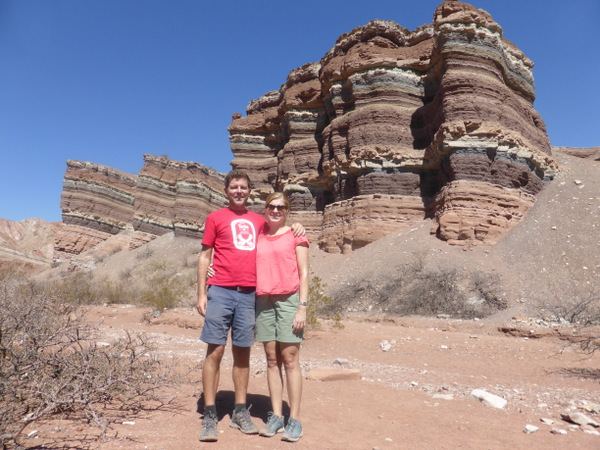 A mars like area.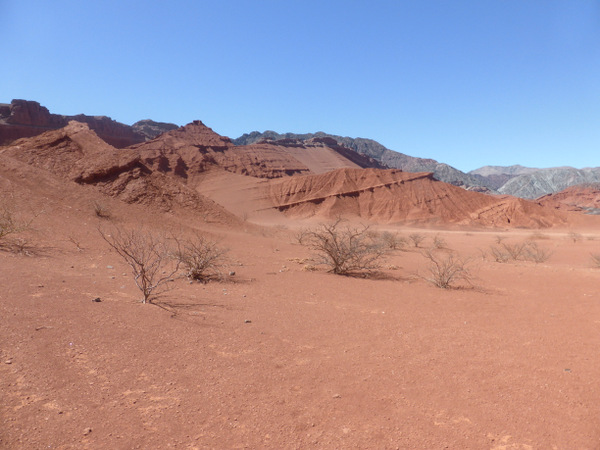 A rock like an animal. What is it?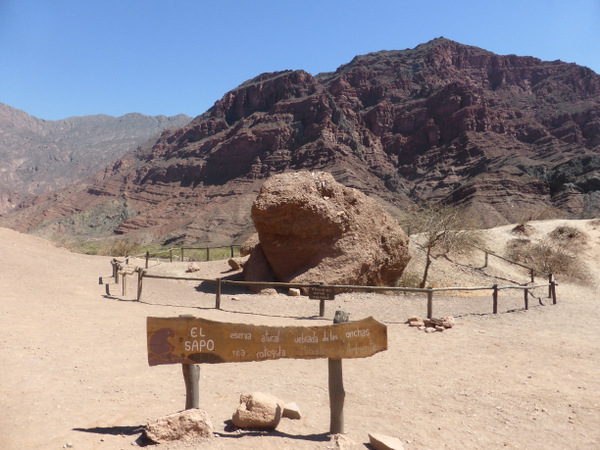 And a big canyon.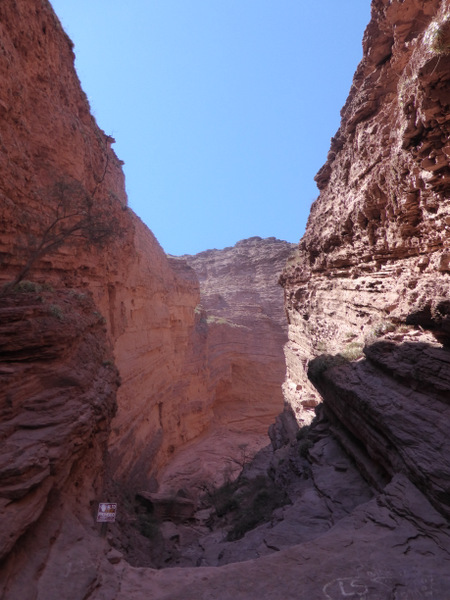 All within 50km!