After leaving Cusco, we got an early bus to the village of Ollantaytambo, to start the Inca Trail. Our group was 16 trekkers, 21 porters and 2 guides.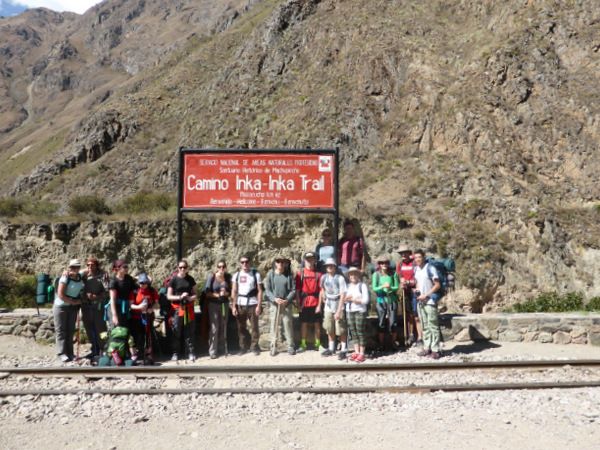 There are other ways to see Machu Picchu, such as a nice train journey, but we decided to do the 43km four day Inca Trail.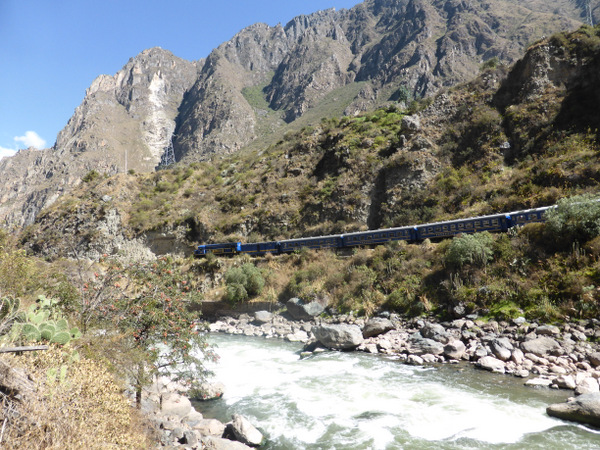 It much better as you get some amazing scenery and lots of Inca ruins on the way.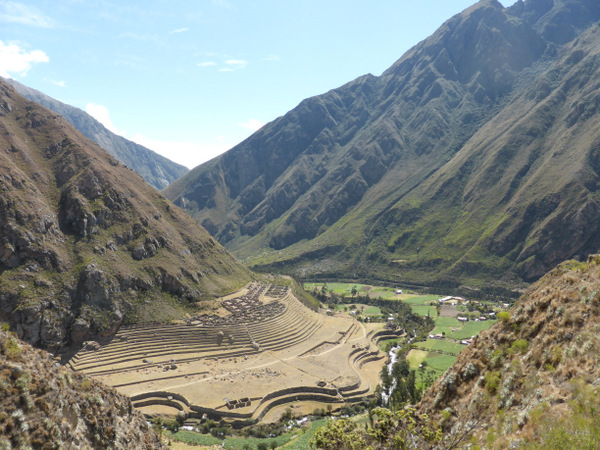 The porters we had for the trek were amazing. Every day they would make us tea in our tents, then breakfast. We would set off walking, they would take down the tents, including the dining tent and kitchen tent, then overtake us to get to the lunch spot. Then cook us lunch and do the same again. At the next campsite, they would set everything up for when we got there.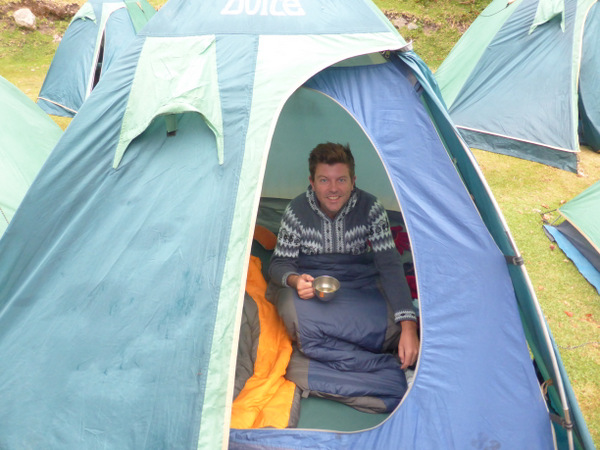 Most of the porters carry about 20kg in backpacks and head off faster than us, so they can make camp before we get there. Amazing people.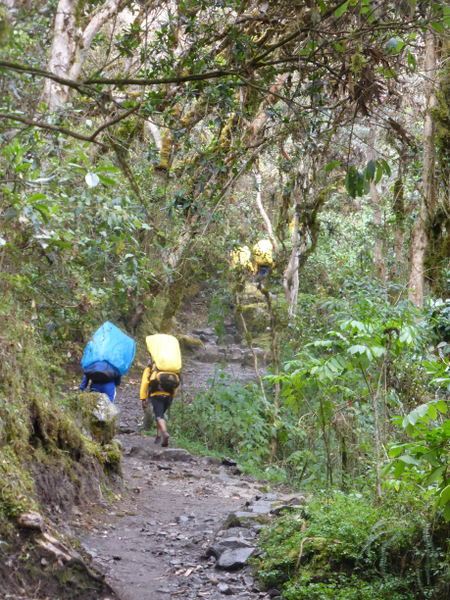 The Inca Trail is still about 60% original, with about 40% restored. The Incas used it as a pilgrimage route to worship at Machu Picchu.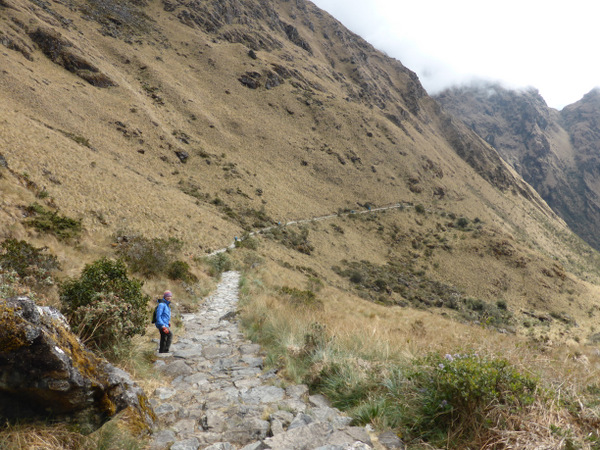 The third day was a bit misty as we were high up in the clouds, but there were still some excellent views.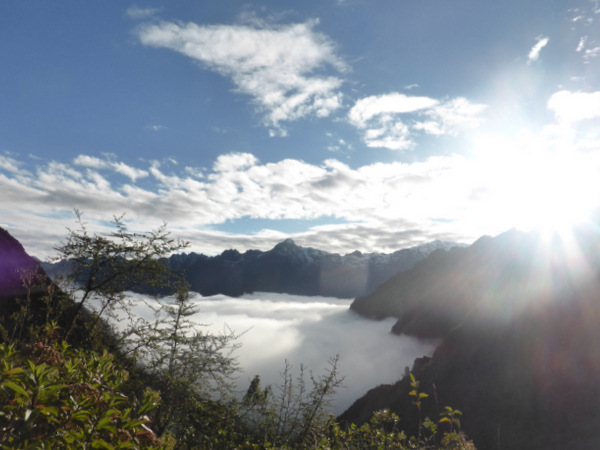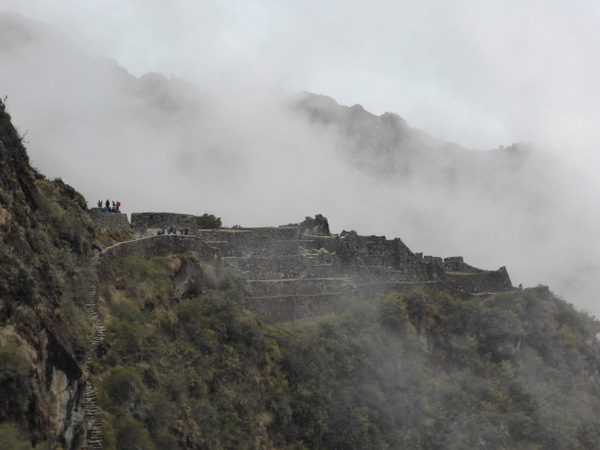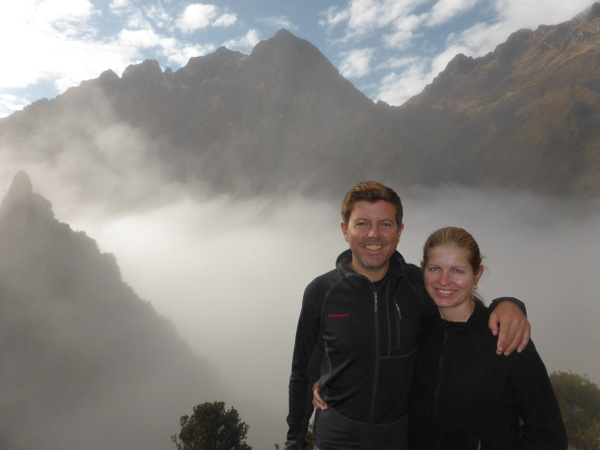 It rained a little, but it allowed Becks to get the poncho out!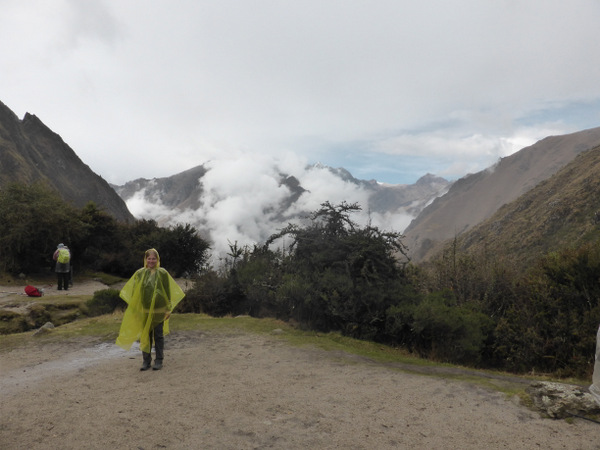 The third day was mostly downhill to the final campsite before Machu Picchu.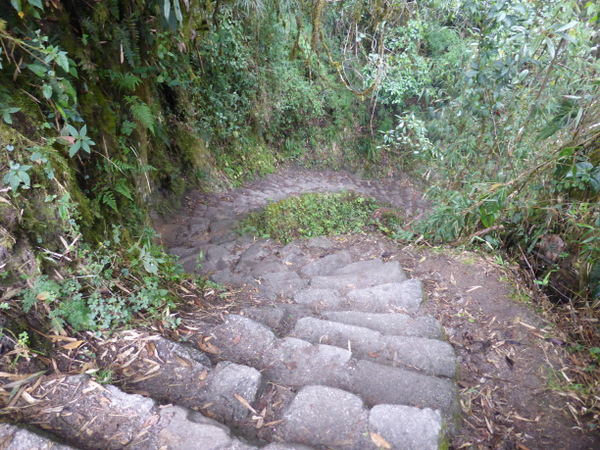 We also did a detour to see some of the Inca terraces, where they grew all their food.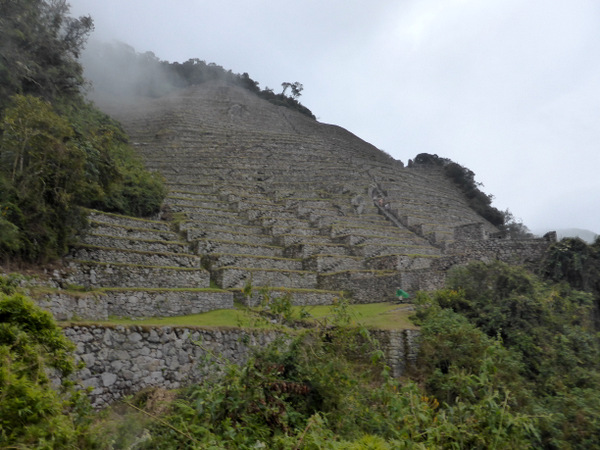 If anyone wants to do the trek we would recommend www.perutreks.com. Really good ethical company, who pay the porters well and make sure they are looked after. The guides are excellent, covered a lot of facts and local knowledge which added to the experience.