Getting into Panama was a bit of an issue, but as always there is a solution if you have some money! Panama requires you to have transport booked out of the country, either a flight or bus. As we didn't have either, the border guard wouldn't stamp our passports. He pointed us to another guy round the corner, who for $20 each would sort it. So after paying, out of the sight of CCTV, we went back to the same guard and got a stamp for Panama. Simple.
Our first destination in Panama was an island called Isla Bastimentos, in the Bocas del Toro district.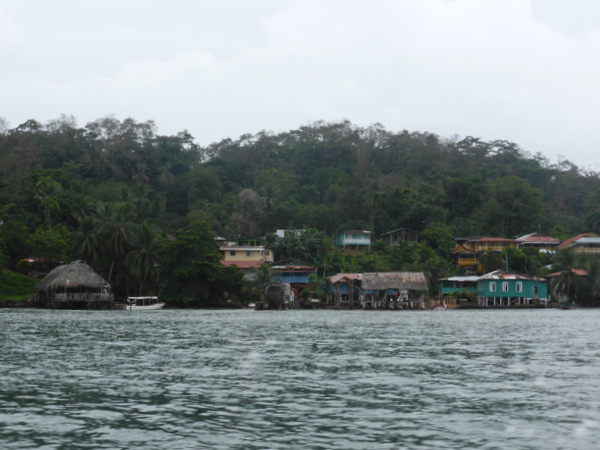 It was a very local island, with only a couple of places to stay and a couple of restaurants. Most places did have the world cup on though.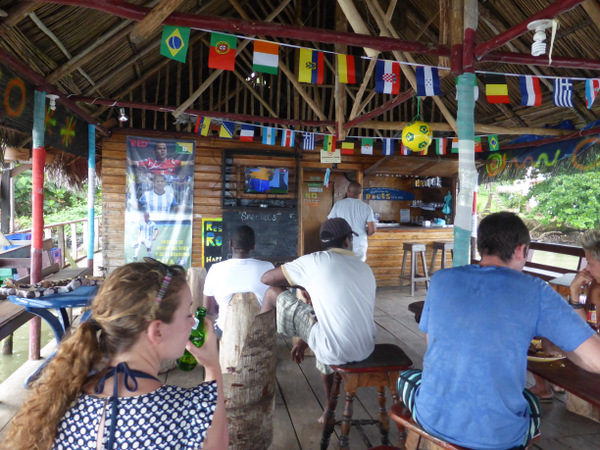 The islands beaches were beautiful and we took a boat ride to one recommended by our hotel owner.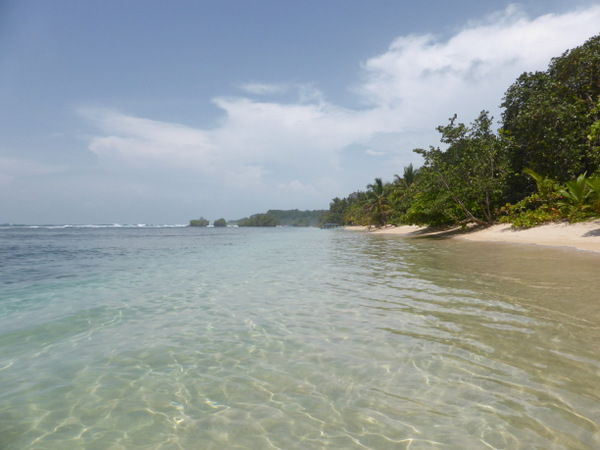 It was called Polos beach. Polo lives in this shack on the beach and sells beers to the tourists. He's a bit crazy!