Nicaragua has the largest lake in Central America, Lake Nicaragua. Ometepe is an island that consists of two volcanoes rising out of the lake. The biggest volcano, Concepción is 1,610 m high, and with a height of 1,394 m, Maderas is the smaller of the two volcanoes which make up the island of Ometepe. We got a bus from Granada, then a boat to the island.
It's a very traditional island, where most people still wash themselves and their clothes in the lake.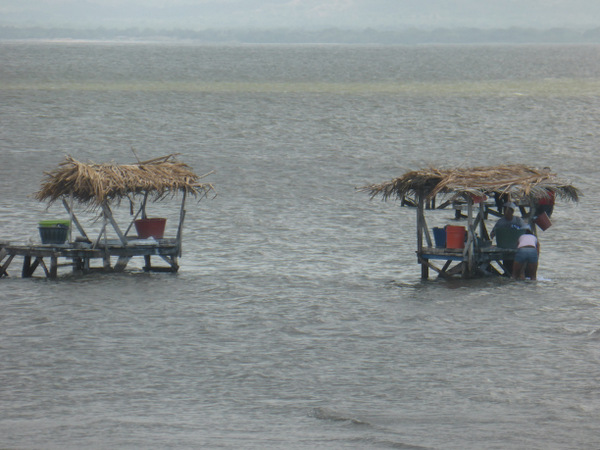 We decided to climb the smaller volcano, Maderas, which you could reach from our cabins.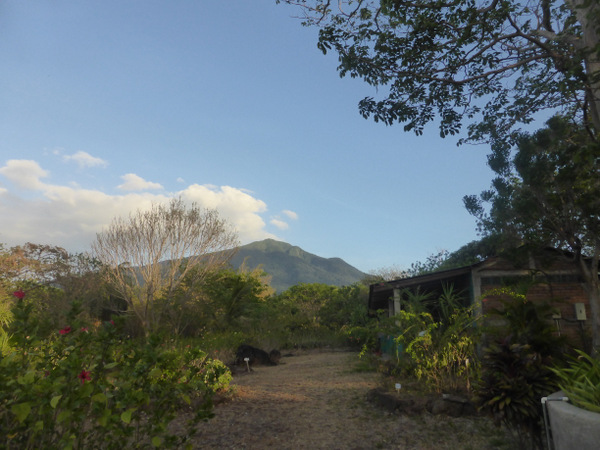 It was a very tough 4 hour climb up to the summit, which had a crater lake up in the cloud forest.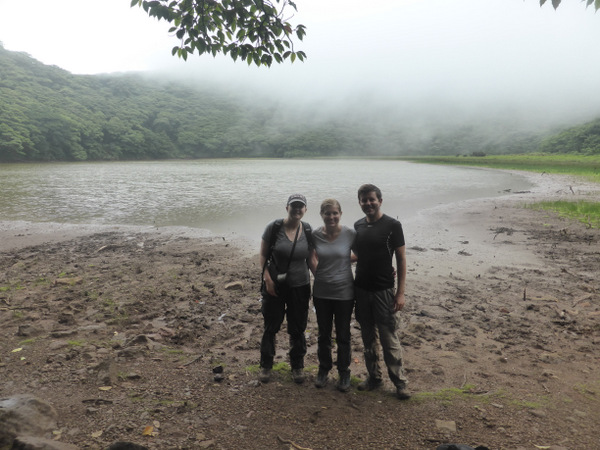 Both volcanoes are mostly covered with a cloud, and you have to climb through the cloud forest, which makes it both humid and wet.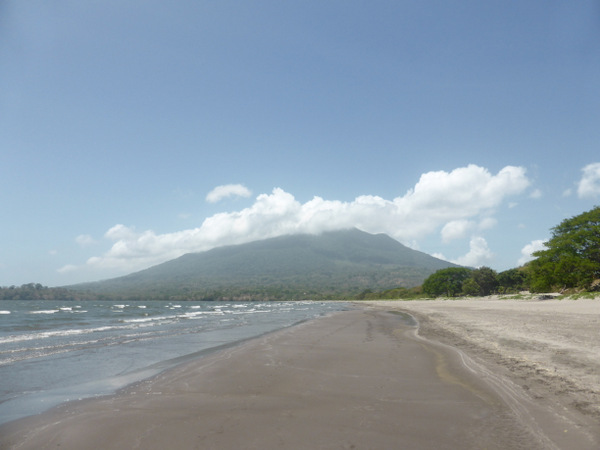 The weather did clear on the way down, which although was a very good view, made it a very hot descent in the sun.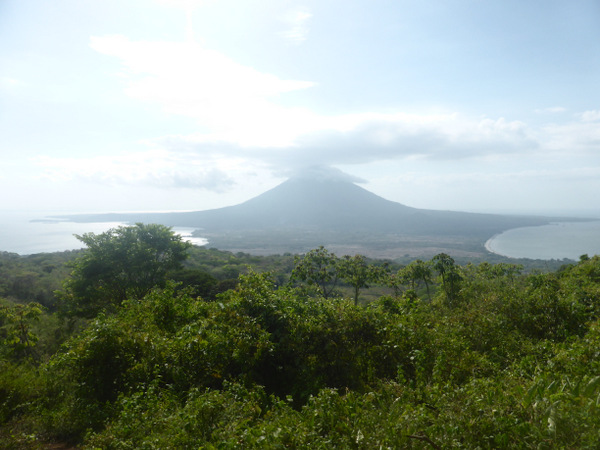 It was also a pretty tough 3 hour climb down. But we made it, so the next day we headed to Ojo de Agua, a natural fresh water pool on the island to relax.