Arrived in Quetzaltenango (Xela) on Sunday to start school on Monday for two weeks. The first week we stayed with a family, they were really nice, but the place was a bit dirty and we had eggs for 3 meals a day so the next week we moved to a guest house that the school has. Every day we got Tarea (homework in Spanish)! Ouch brain ache.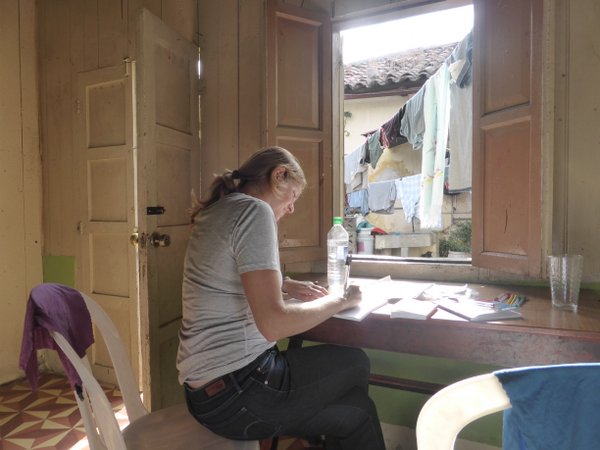 Apart from the mucho study that we had to do, the school had many activities. One was making chocolate, we drank chocolate, made chocolate & dipped fruit in chocolate. It was a good afternoon.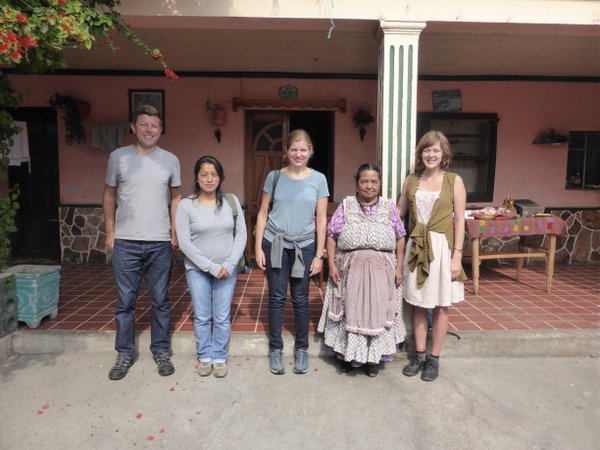 Another day we visited Church Salcaja, it was built in 1524, pretty old, and is the oldest in Central America.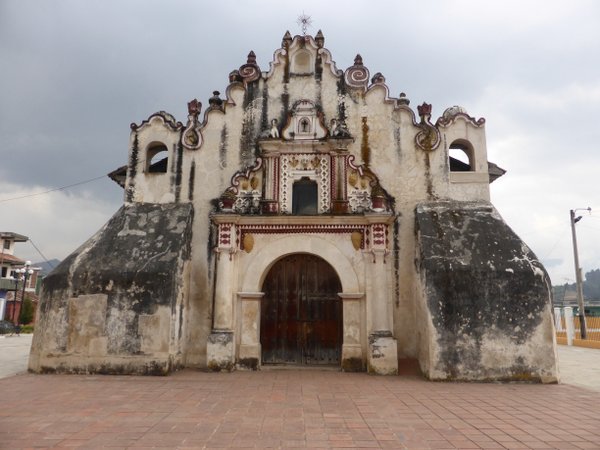 We also visited another church that is very colourful, San Andrés Xecul.
We went to see this crazy dude called Maximón (pronounced maa-shee-MOHn), also called San Simón. He even has his own bed and gets dressed up for parties. He has quite a huge following. It might be the strangest thing that I have ever seen. WEIRD! Old San Simon quite likes tobacco and rum, its left by his followers as an offering.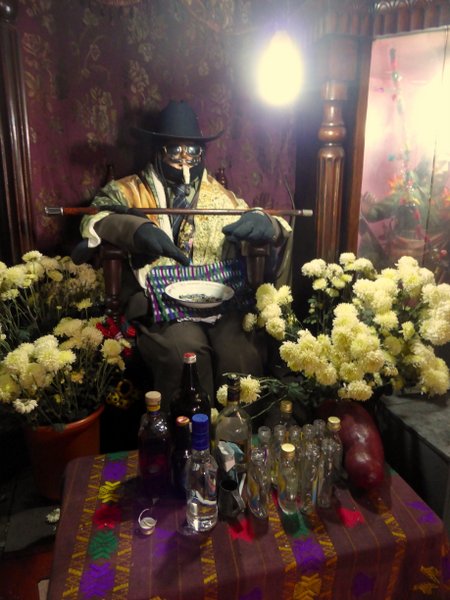 Andy and Jacquie his teacher on the Chicken bus.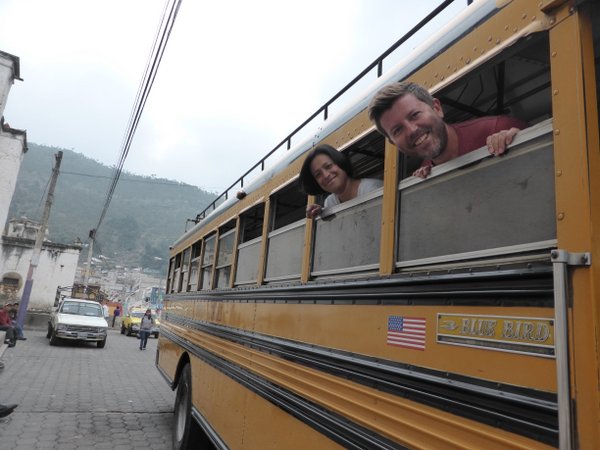 Me driving the chicken bus.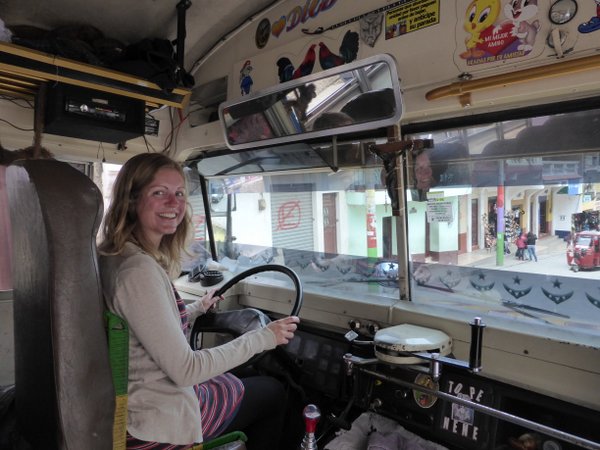 Our last day of school. Andy and Jacquie.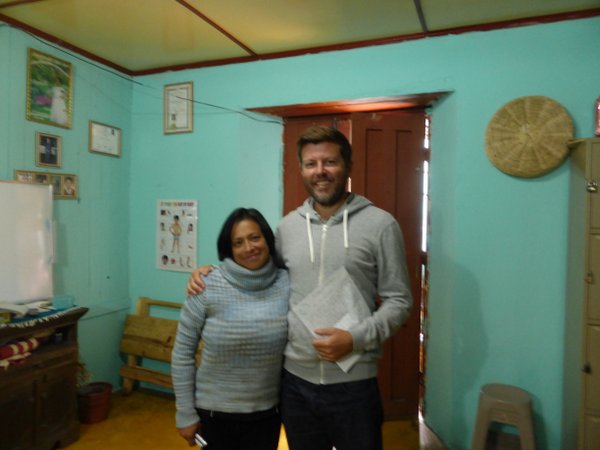 Fernando mi maestro and I.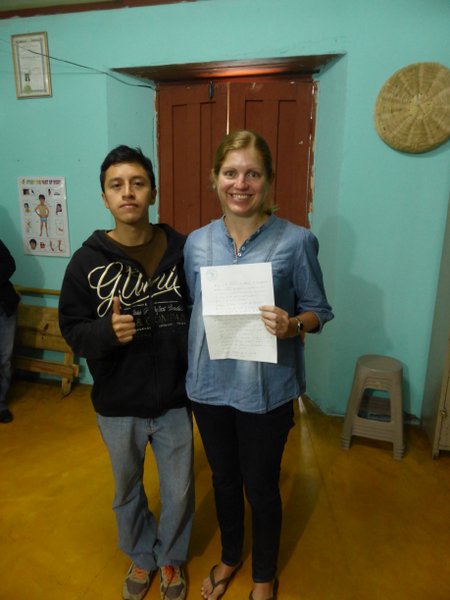 Finally we finished the two weeks with relaxing swim in the hot springs of Fuentes Georginas. Muy bonito!