After our two weeks Spanish course, we needed a rest, so headed to a beautiful place called Lago de Atitlán (Lake Atitlan). We stayed in a nice bungalow on the slopes of a mountain with great views.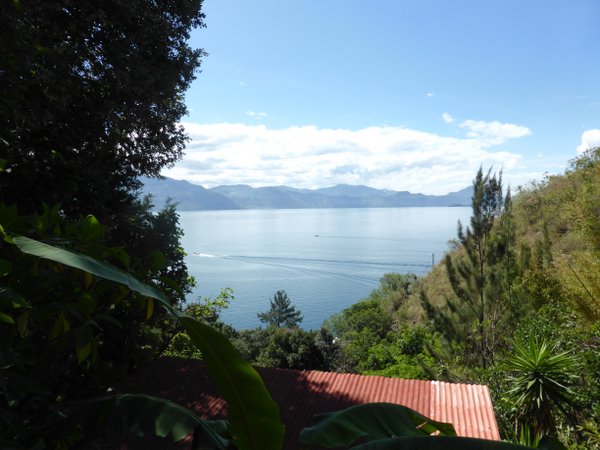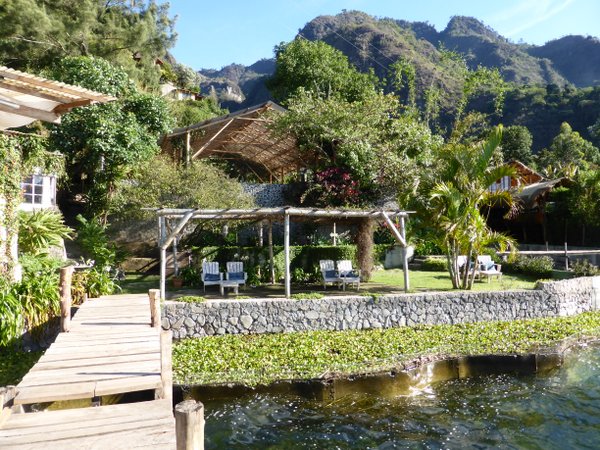 There are three volcanoes on the southern edge of the lake (you can see a bit of one in the distance above) Volcán Atitlán, Volcán San Pedro and Volcán Tolimán. Becks decided we didn't need a rest, so the next day we set off to climb Volcán San Pedro as it is supposedly the easiest. We got a boat over to the town of San Pedro at the foot of the volcano and went to meet our guide, Salvador.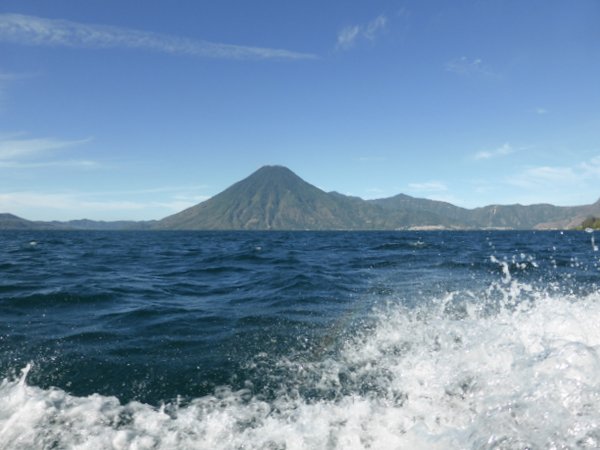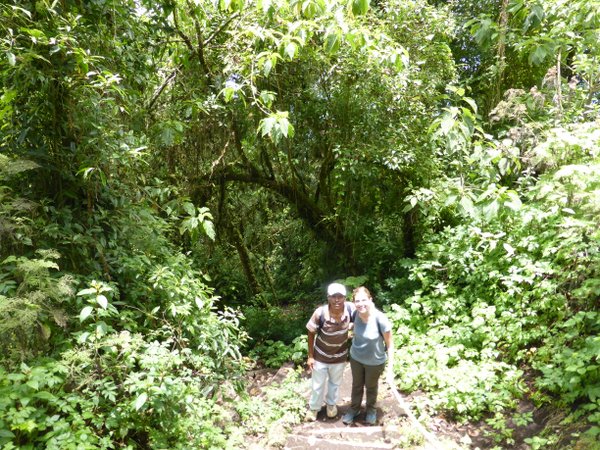 It took us 3 hours to climb up it, Salvador our guide wasn't even out of breath, but he does it daily. It was worth it, the view on the way up and from the top was excellent.

For a few days after our legs were sore, so we just got boats around the lake to visit the other villages.