Next stop Cienfuegos. Becks couldn't say the name. Very nice town after a nice short 1.5 hour bus ride from Trinidad. There were a few crabs on the road though. Bus driver didn't seem to notice.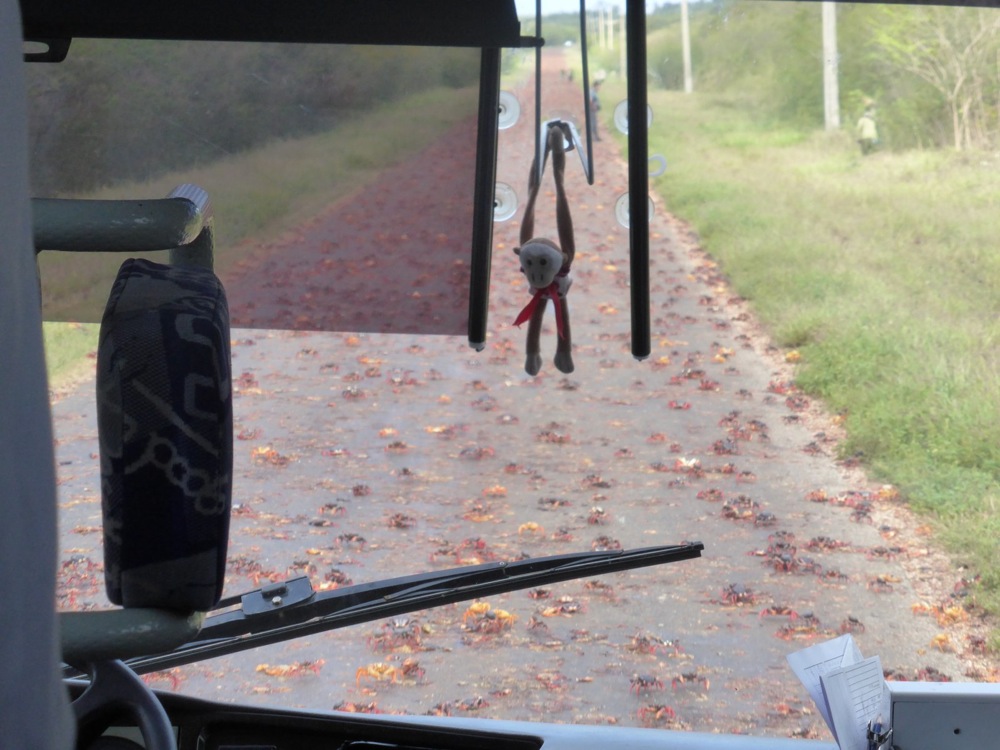 Watched the sunset from the rooftop of the Hotel de Union. Posh place, we didn't stay in it, but went up to the bar for a drink.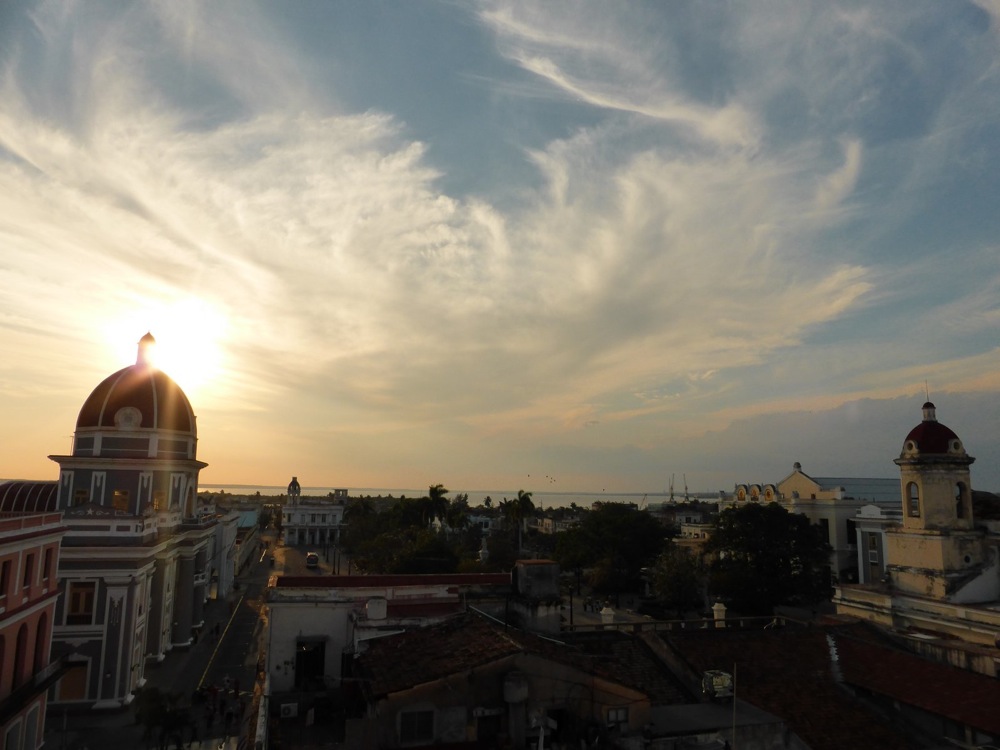 There were a lot of styles of housing in this area too.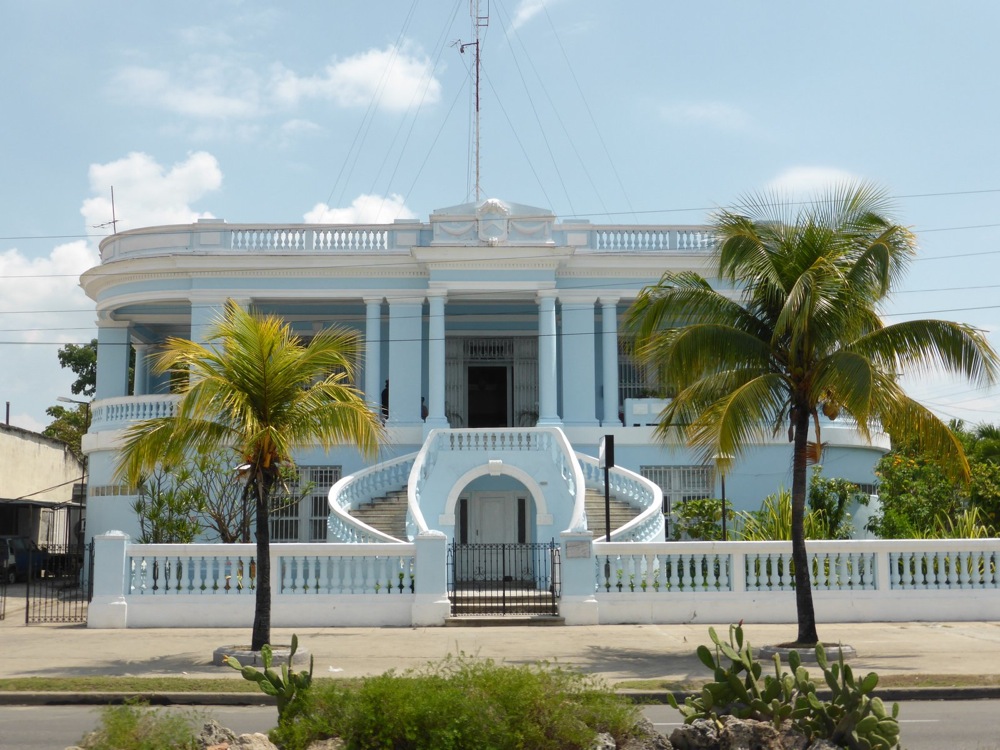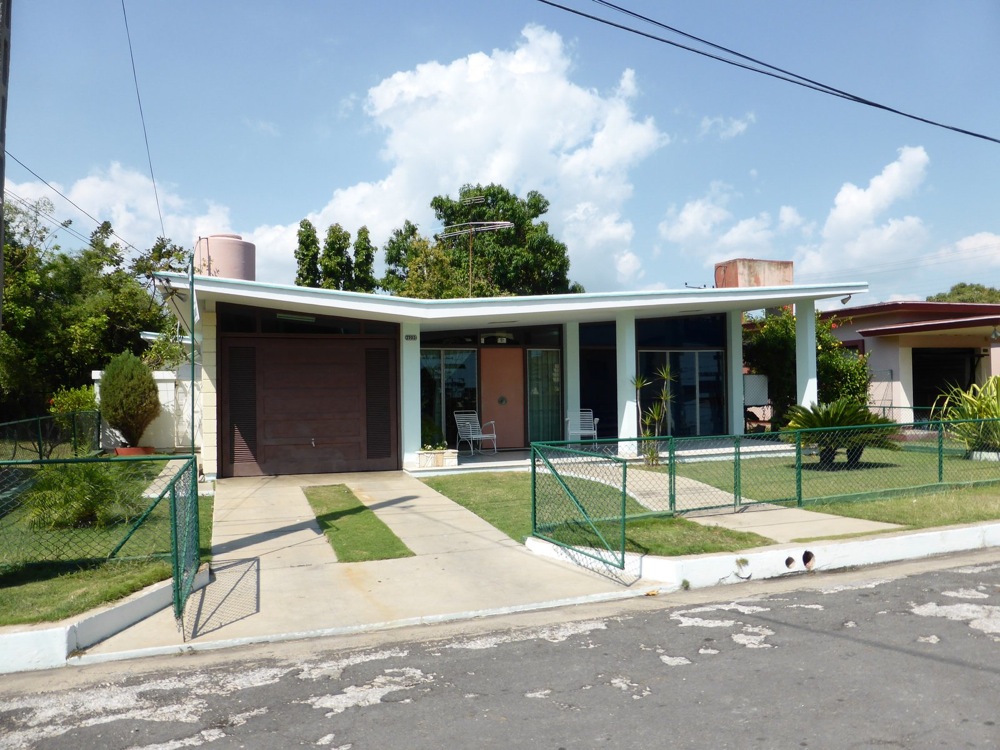 This guy drew a picture of us when we were having a beer in a bar. Or I think its meant to be us?
Next day was a tough one. On the beach in Playa Rancho Luna.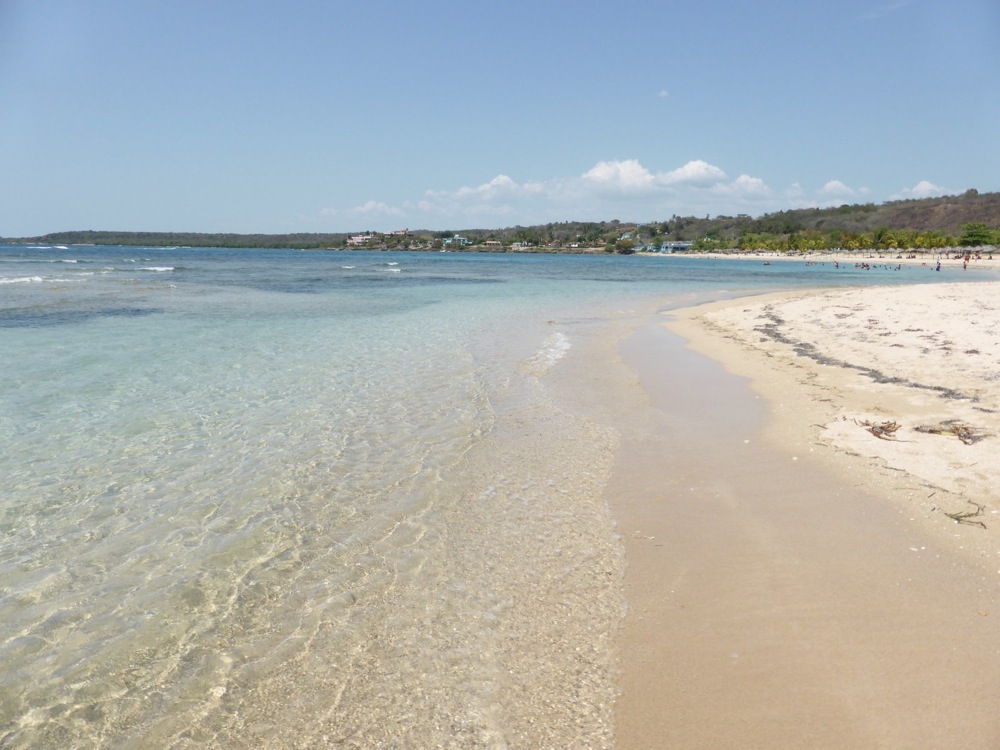 Then off to the bus station again. Unfortunately not in a horse and cart taxi.