From the border with Nicaragua, we caught two local buses to Tamarindo. Also known as Tamagringo, due to it being full of American tourists (gringos to the locals). It's a very American town, but has a excellent beginners surf beach.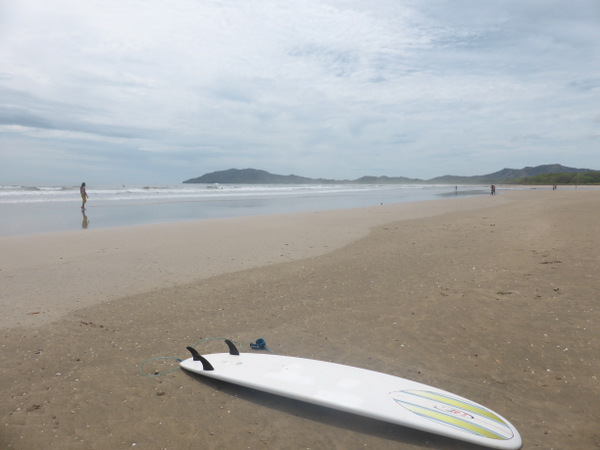 So I rented a board to practice.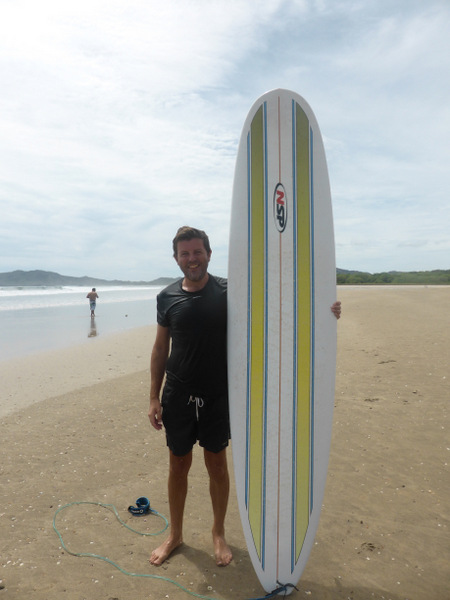 Rebecca and Wanda got a lesson. They are now better than me.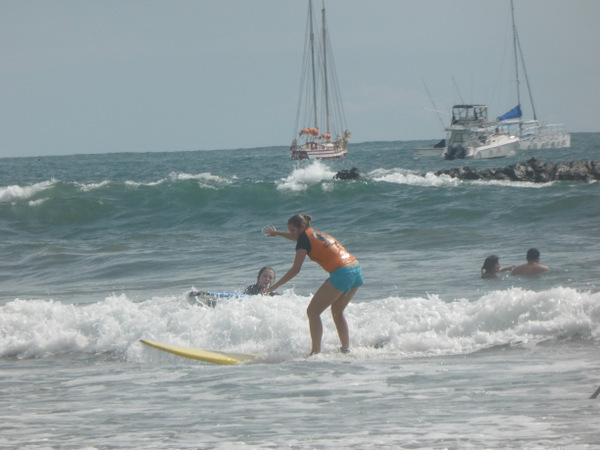 Apart from that, we also learnt that you can blow water out of a pool noodle, which is loads of fun.