After the beach, we headed to the mountains again. Monteverde is another very tourist centred town. There are two national parks to walk through, a lot of zip lining and coffee/chocolate/sugar tours.
We did all of them, starting on Rebeccas birthday with zip lining. The Sky Trek company we went with has a canopy observation tower that is 72 feet (22 m) tall and 9 cable systems, the longest of which is 2,525 feet long (770 m) and 456 feet (130 m) high. Sky Trek's cables in total stretch 1.9 miles (3 km) long. The trip starts with a 2,625 foot (800 m) aerial tram through the forest (info from their website).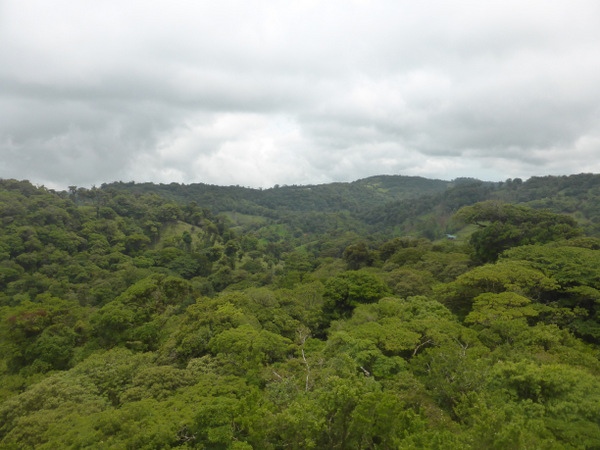 From the top of the cable car we started the zip lines.
After that, we had a relaxing walk through the forest, which was a bit boring without any zip lines.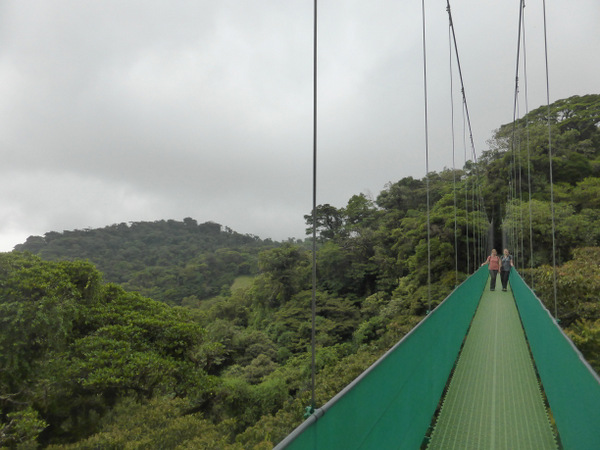 In the afternoon we did a coffee and chocolate tour, the highlight of which was Rebecca and Wanda on the public transport.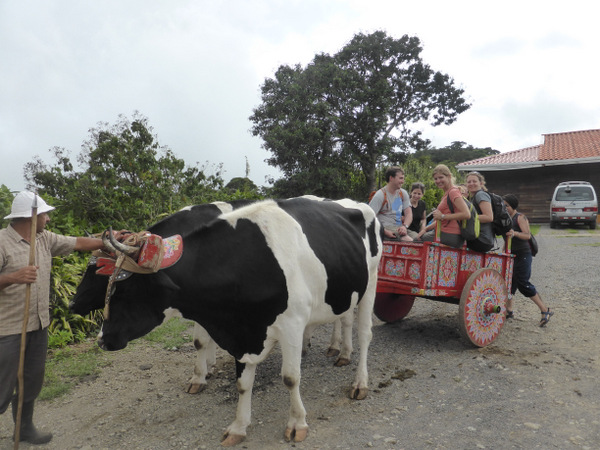 The next day we walked through the cloud forest. The photo doesn't really do it justice, as the cloud was moving visibly down the valley.

We all turned into nature geeks photographing the local wildlife.