Medellín was the murder capital of the world, but now, as with most of Colombia, it is a safe and amazing city. They are happy to have tourists and are really friendly.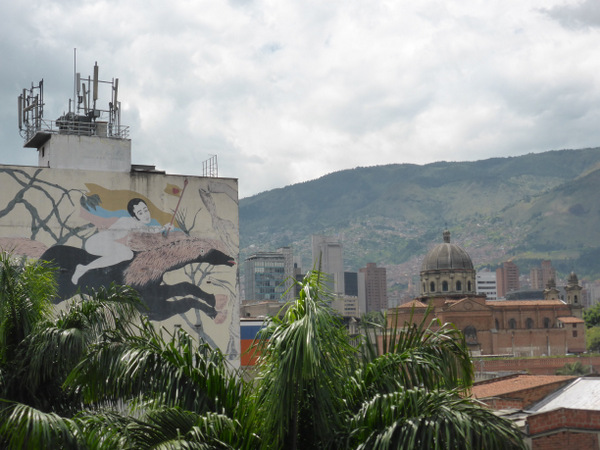 Plaza Mayor. The statues has the ashes of the artist on the side of the sculpture freaky!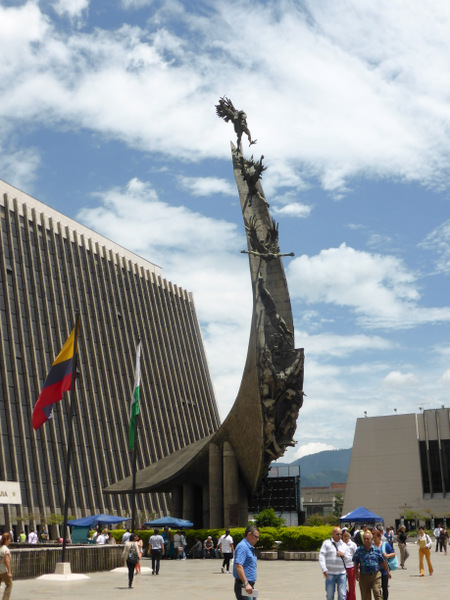 We caught the cable car to the residential Barrio that was a no go zone previously, it is the residential heart of the city and shows you how people live, some well, others not so well. The investment of the cable car has really opened up the area and made it better for the locals.

We did a walking tour of the city that was amazing and really gave us an insight to the city, the past, present and future. This place was really messed up. When the guide was a child the city was dangerous and now many areas are safe, it is an amazing transformation.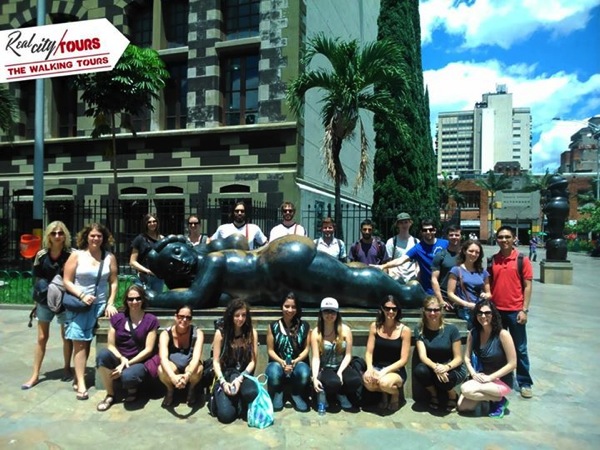 We visited many areas including a salesman in a square, what do you think he was selling? He had quite a crowd.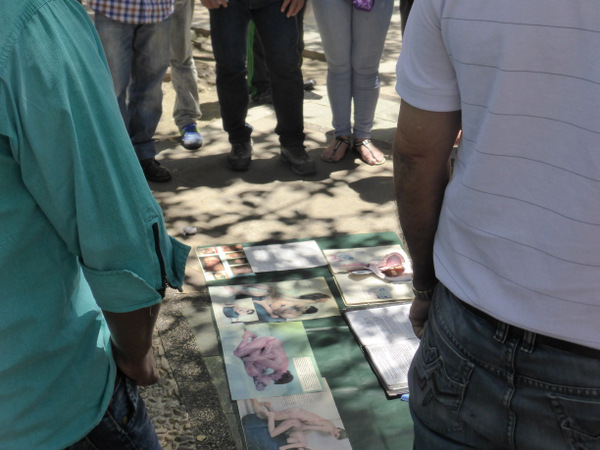 There was a bomb in a Botero sculpture in 1995 at a music festival in one of the main city square's, they left the sculpture in the square, so they don't forget the old Medellín.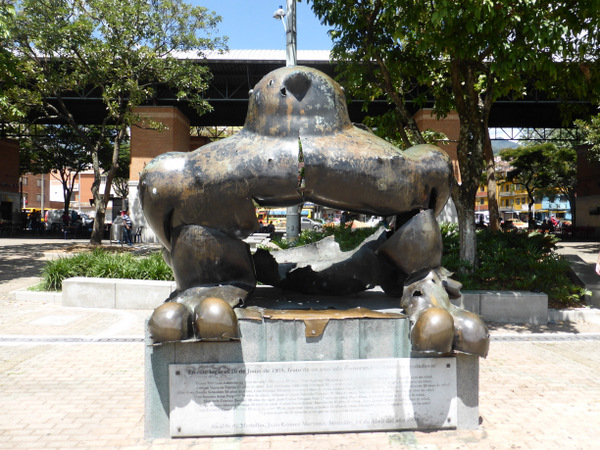 The artist also made a new sculpture to represent the new safe city.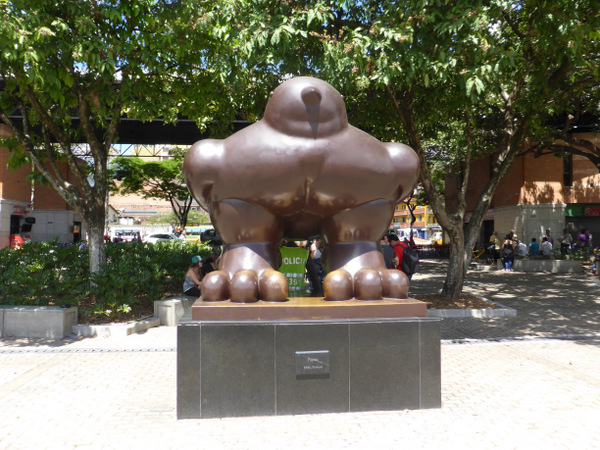 After the tour, we went to watch the Germany v Brazil World Cup 7-1 whooping, with a group from the walking tour, including a real German and a couple of fake Germans (Aussies in a German jersey). It was fun, Andy drank a beer or two as big as his head.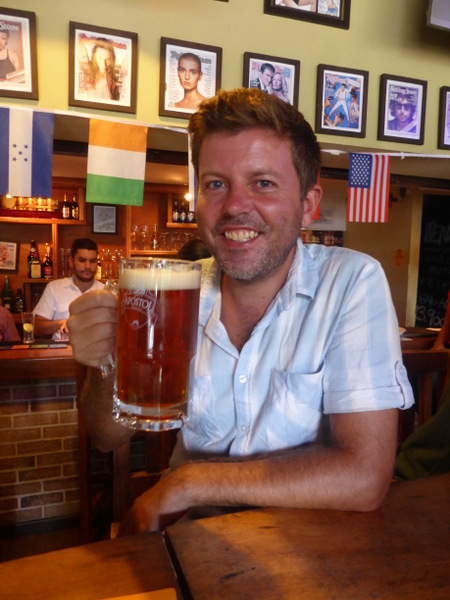 The cops are even friendly, look what he is holding.