From La Paz, we headed to a town called Coroico, in the Amazon Basin. To get there you can cycle down the Worlds Most Dangerous Road, or what locals call Camino de la Muerte (Death Road). It got its name due to the large amount of vehicles that have fallen off the road, down the steep cliff next to the road. There is now a new road, but the old road is still open so tourists can mountain bike down it and get a t-shirt.
We went by bus from La Paz to the top of the mountain. We were going to cycle 64km, pretty much straight downhill, dropping from 4700m to 1100m.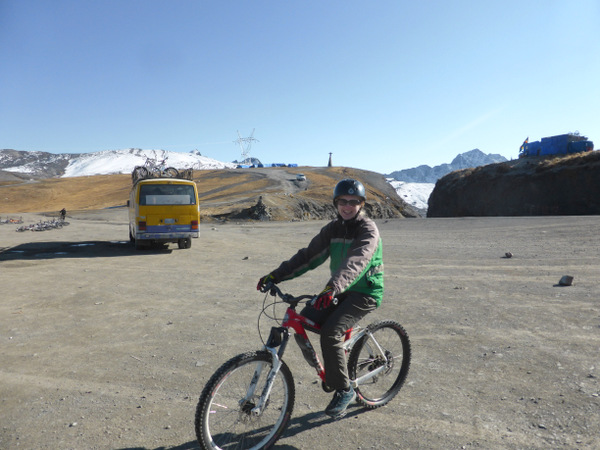 The start of the ride is easy, just on the paved road heading down through the clouds.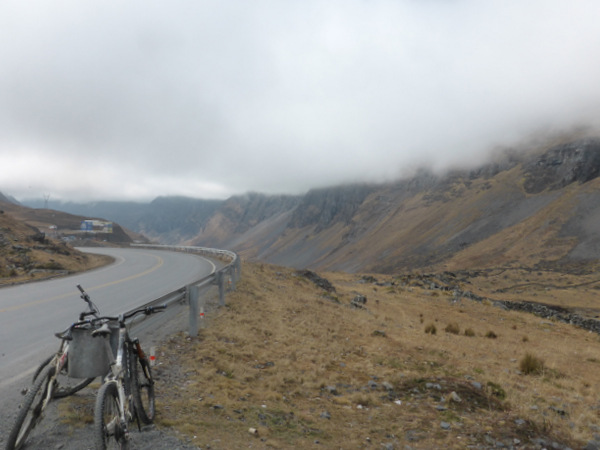 Then it gets difficult as you get onto the unpaved road. There is a support bus following the group as you head down. There isn't much space on the road in places and you can see where the vehicles fell off the road.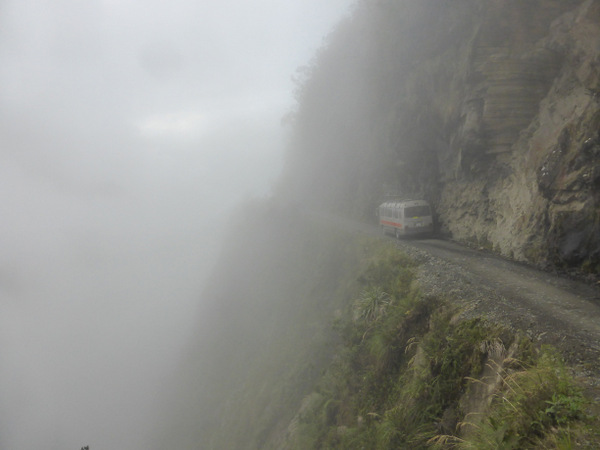 There are some amazing views on the way down.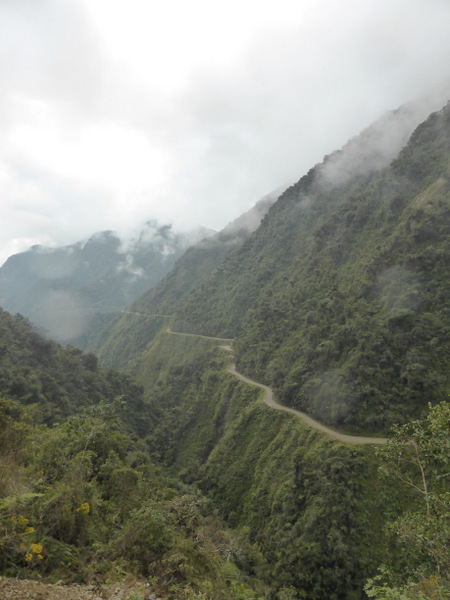 As you get to the bottom, it gets hotter as you drop in altitude. You also gain in confidence and the road widens out.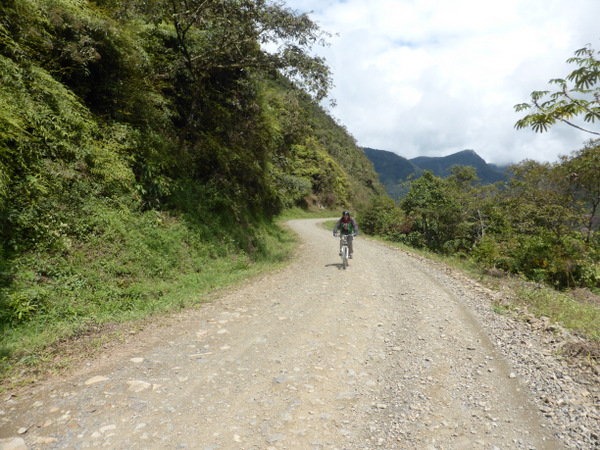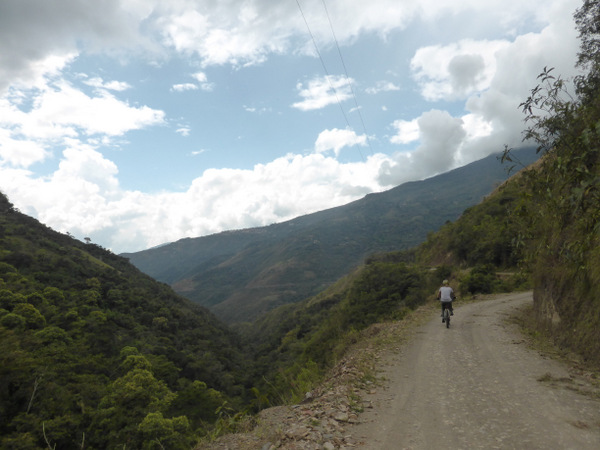 After 6 hours of cycling, you stop for lunch by the river and a well deserved beer.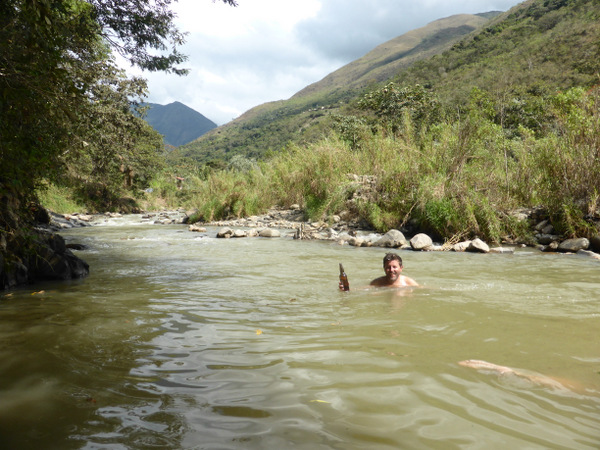 We did the trip with Barracuda Biking. They were great, with good equipment and bikes, plus experienced guides. We would highly recommend them.