Sucre is the constitutional capital of Bolivia and a very nice colonial town.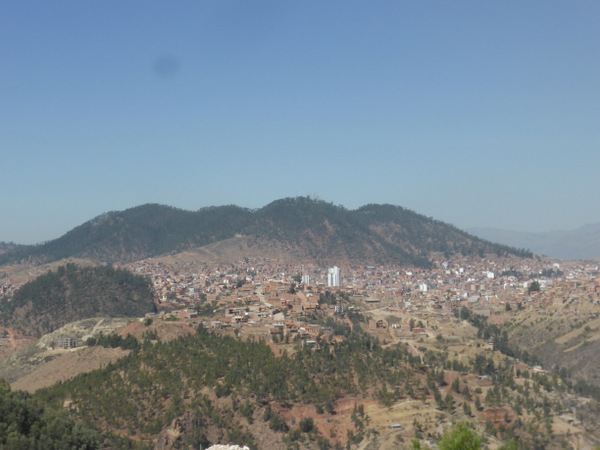 This wall has the worlds oldest dinosaur footprints on it. You are going to have to take our word for it. We saw it from 300m away.

The park where you view the footprints had real life size dinosaurs.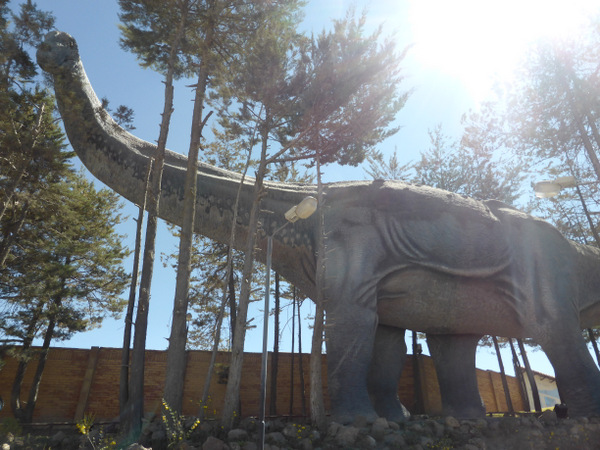 The dinosaur footprint wall is 300m away as there is a massive concrete factory surrounding the area and the company won't let the public near it as they are still mining the area. Not sure Bolivia has heard of conservation.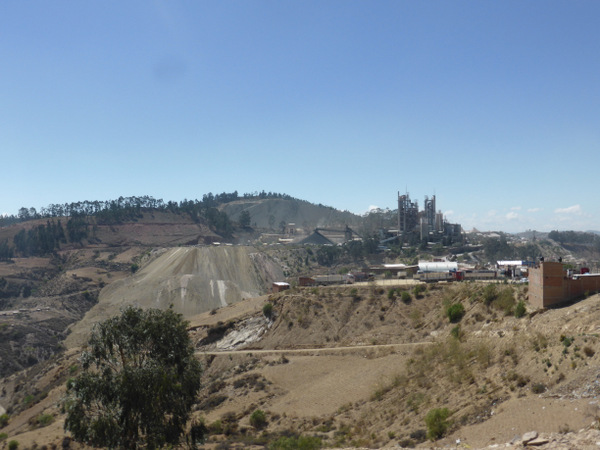 After the not so impressive dinosaur park, we went on a great walk to some waterfalls.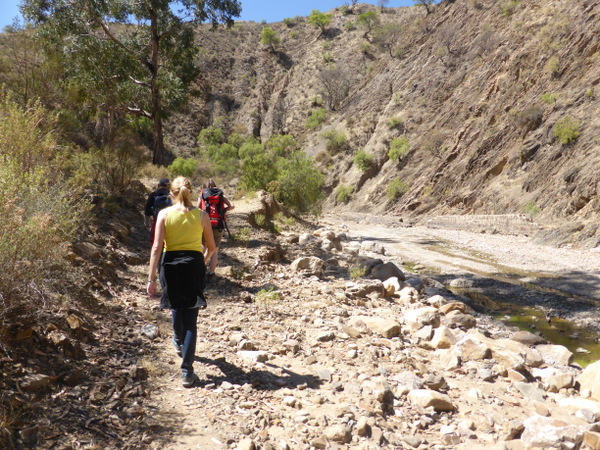 The waterfall was quite small. Can you see the trickle? The area was nice though, apart from the massive amount of rubbish everywhere.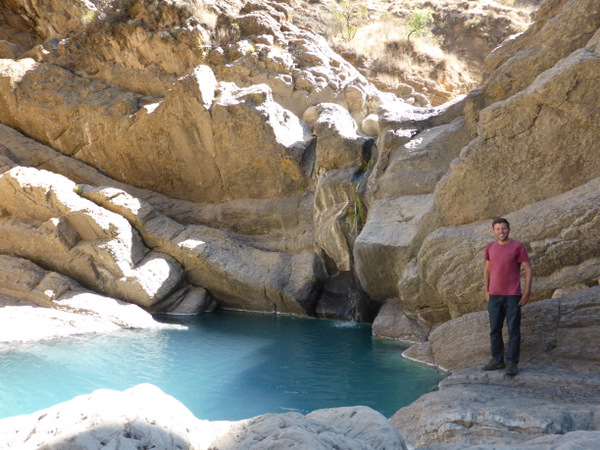 You can view a map of our walk here.
This is Potosi, a little town that we stopped at on the way to the Uyuni Salt Flats to break up a long bus journey. It was chilly, we were at high altitude again, Potosi is the highest city in the world. Bolivia has beautiful sunny days and chilly nights.