We started our tour of Salar de Uyuni, in Uyuni, a little town that does not have much to do except start the tour. Bolivians love a protest, in the town there were some burnt tyres and the buildings were bricked up.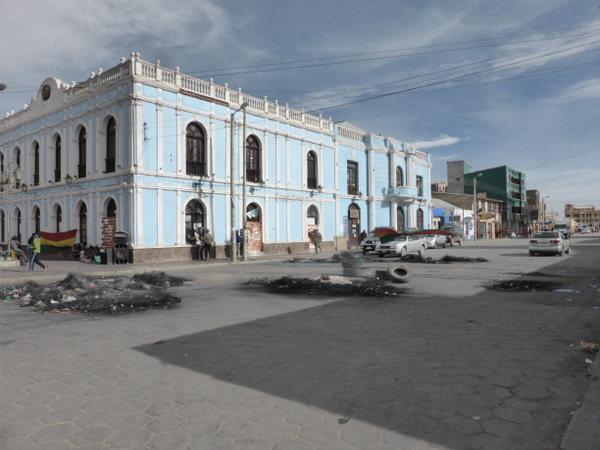 The tour was 3 days and 2 nights, 6 of us in a Toyota Land Cruiser, through the salt flats and the desert to the Chilean border.
First stop on the tour, the train cemetery. There was a railway that went to the Pacific Ocean, Bolivia didn't want to rely on coal, so they stopped using the steam trains and moved to diesel, hence it's now a graveyard.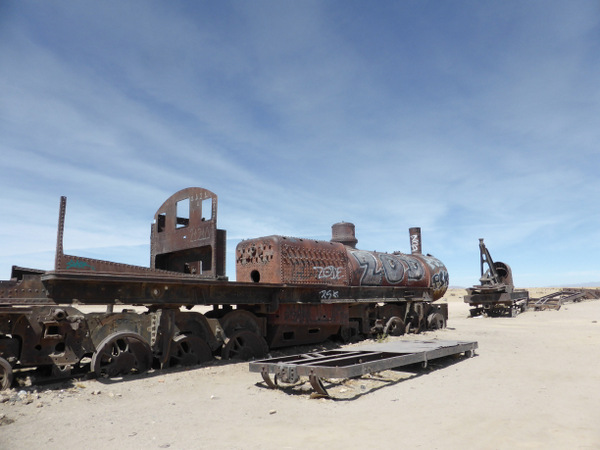 The salt piles on the flats are man made. They pile the salt up so that it dries on the top, then they can eat it, after some processing of course. This is done manually as it is only for domestic consumption, they no longer export the salt.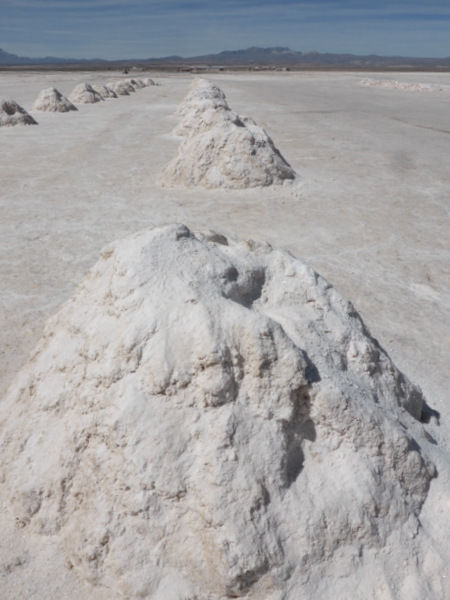 It is the worlds largest salt flat, 12,106 sq km at 3653m. Just blue sky, white ground and me.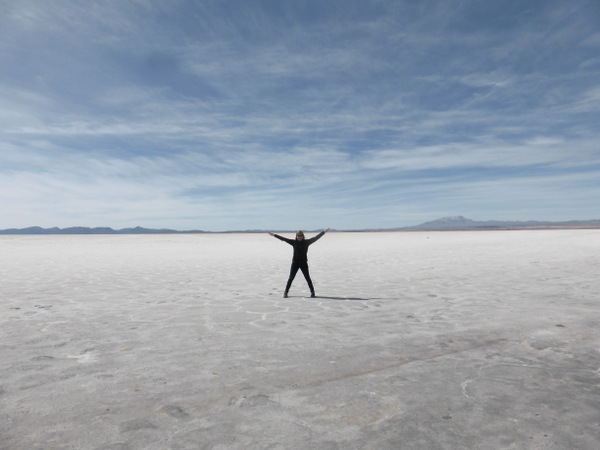 Cactus island in the middle of the salt flat.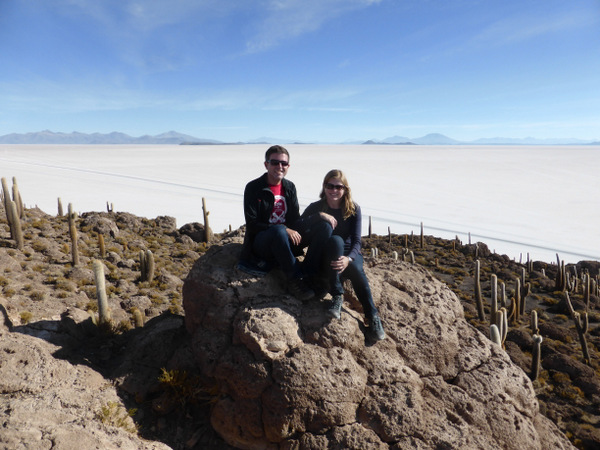 Flat white sea of hexagonal salt tiles.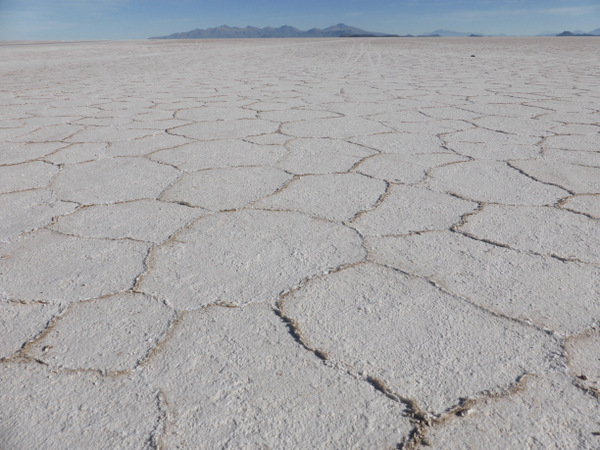 You can take some funny photos as it is big and flat, which gives good perspective.
I am a giant and crushing Andy.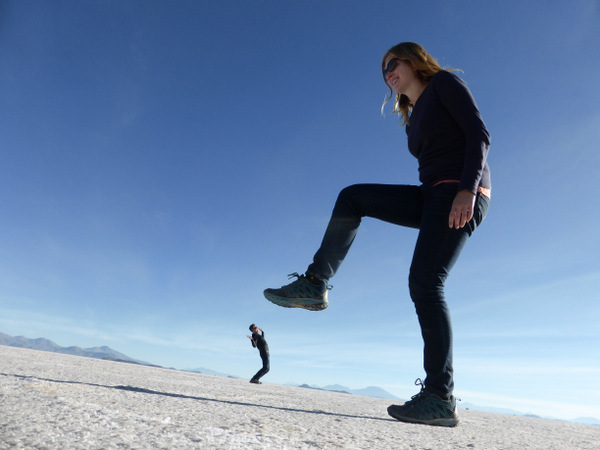 We are tiny and cannot open the wine.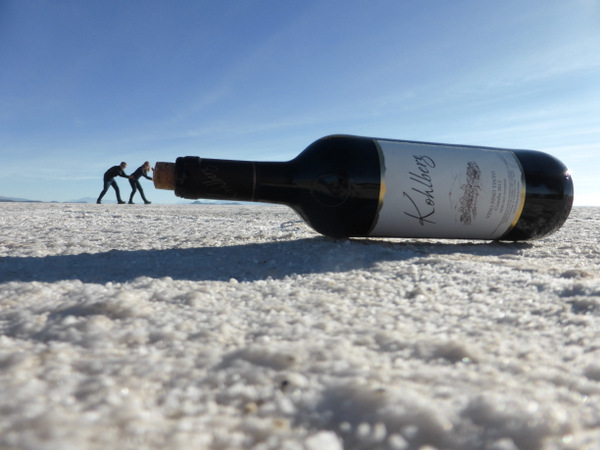 Train track to Chile. This runs 4 times a week and mainly for freight.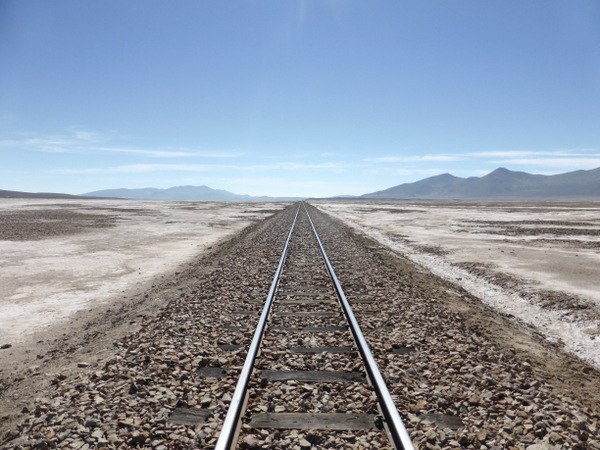 Rocks……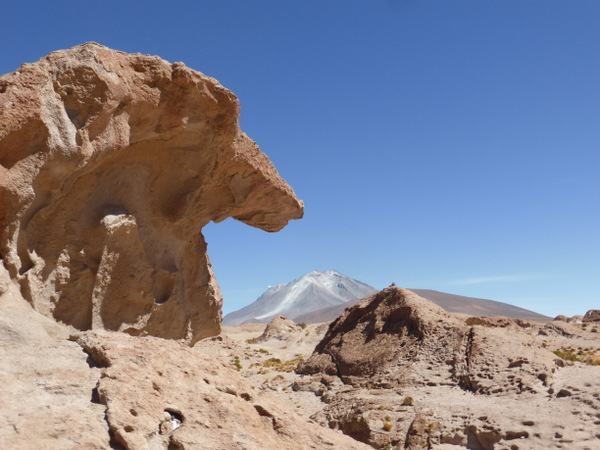 Another lake in the salt flats.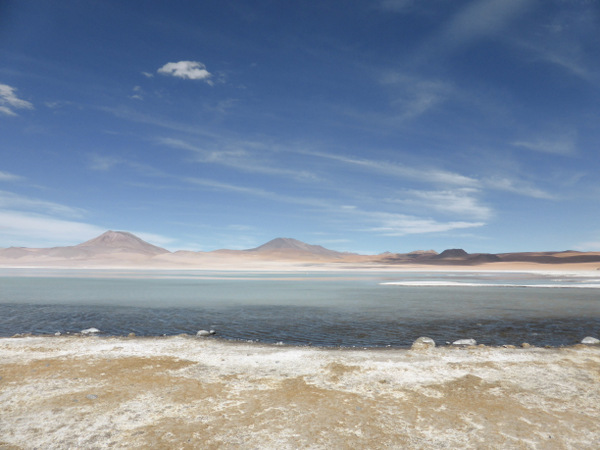 There are some great sand dunes that we drove up.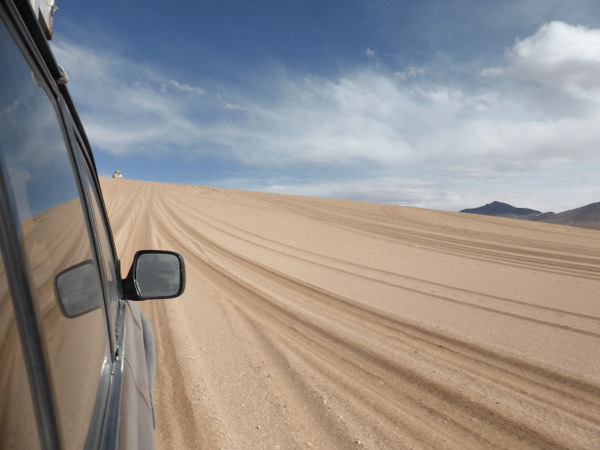 Rock tree, eroded by the wind.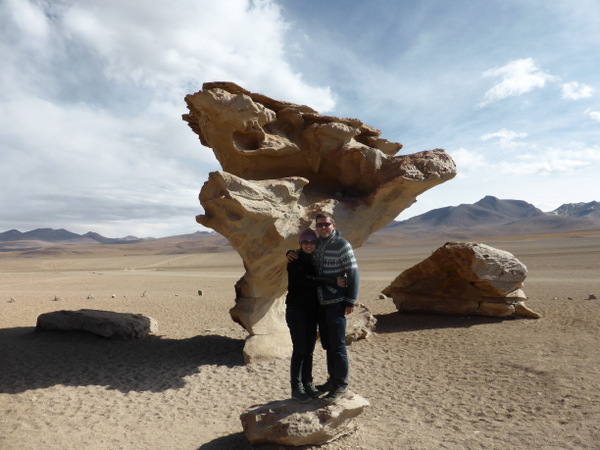 Flamingoes in Lagoon Colorada.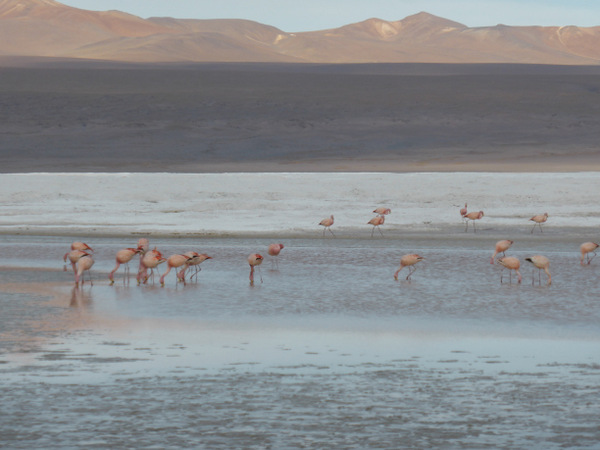 Sol de Mañana geyser basin.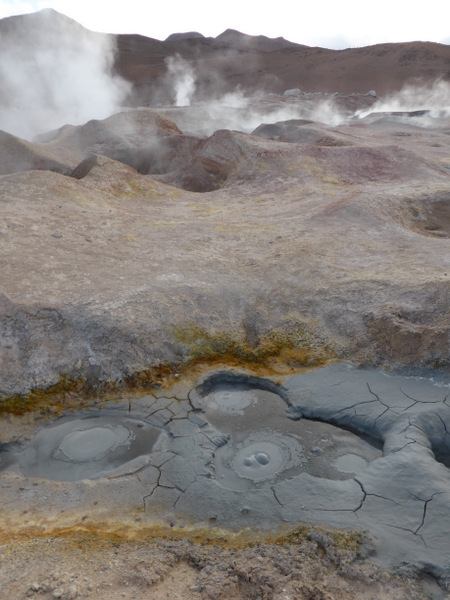 Plus added video as the sound was pretty loud.
Hot springs where we stayed the 2nd night, it was amazing sitting in the hot springs after dinner stargazing.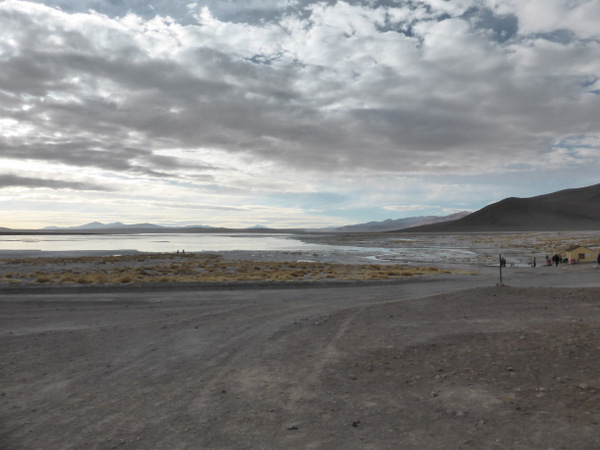 Green Lagoon.
From the salt flats we headed through immigration to Chile. It was the easiest, friendliest immigration we have been through.