From Isla del Sol, we took a boat back to Copacabana, then a four hour bus ride to La Paz. To get from Copacabana, you have to cross the water. There isn't a bridge, so you have to get off the bus whilst it's loaded on a ferry and taken across.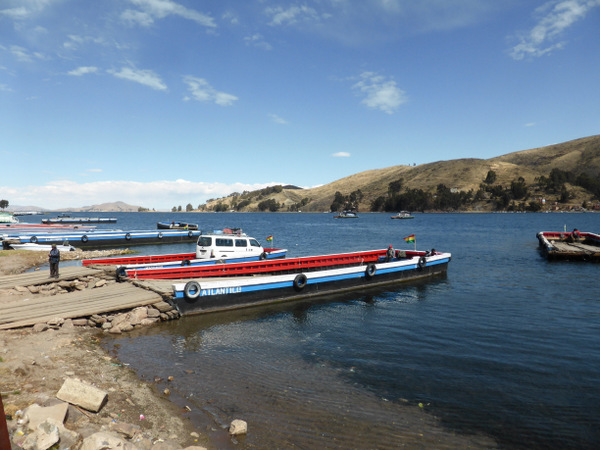 In La Paz, we did a good free walking tour, through all the districts and markets, looking at the local street art along the way.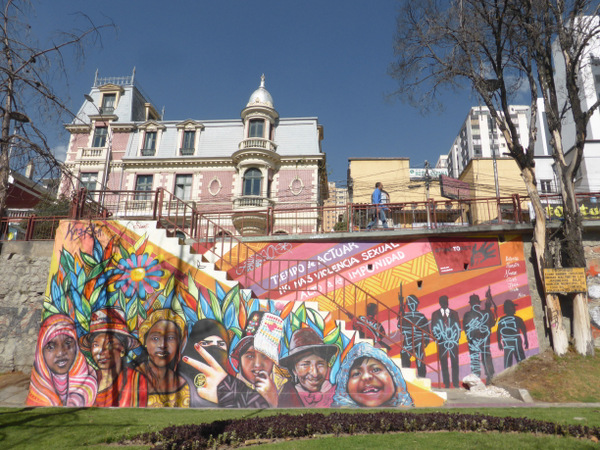 Also, looking at how many cables they can put up in one street.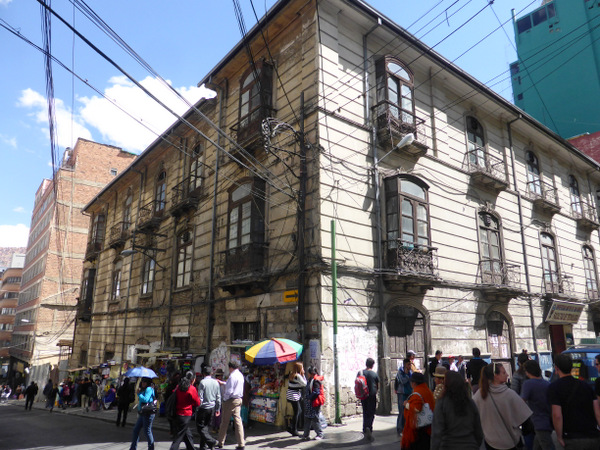 But, we didn't take that many photos. Mostly because the local market workers, who wear indigenous outfits don't like tourists taking their photos.
We did find a nice winebar in the city and found out that Bolivia makes nice wine. Plus, stayed in a nice hotel called Rendezvous.