We left Peru and after a short 4 hour bus ride across the border, arrived in Copacabana, Bolivia.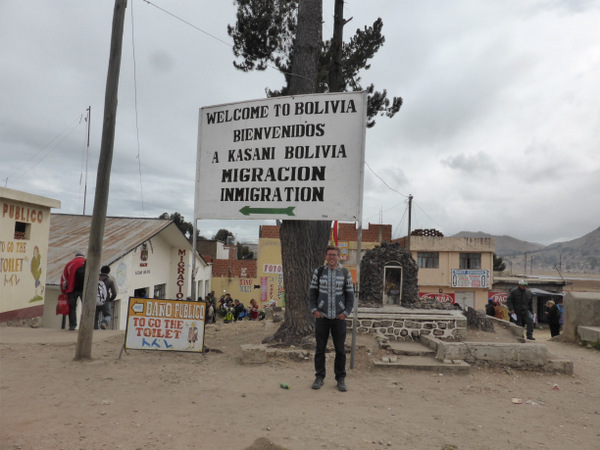 Copacabana was having a festival called the Virgen de Copacabana, there were bands, dancing and people in costume on the street.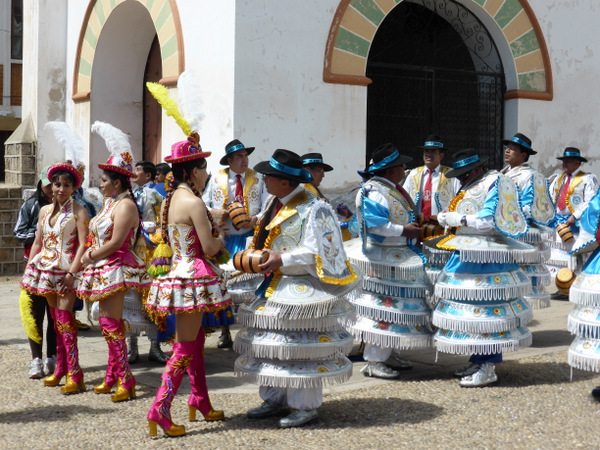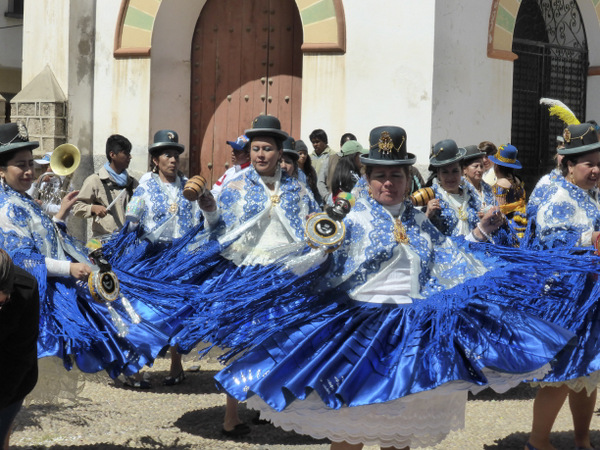 Its to do with the patron saint of Boliva, the Virgin of Copacabana. Also, there is a statue of the virgin Mary, that is in the town church and apparently has a few miracles attached to it.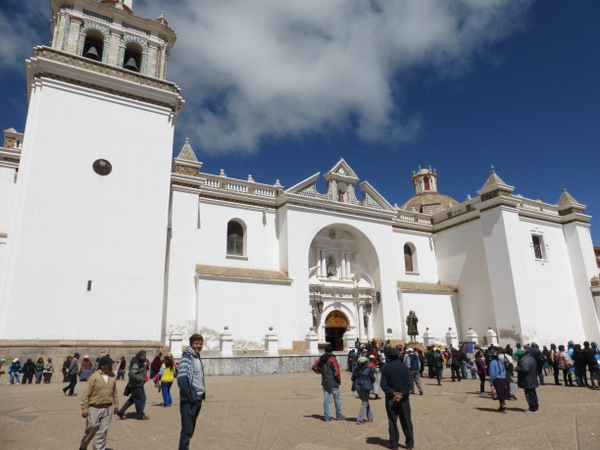 So, at the beginning of August people bring their cars and other vehicles to be blessed. All the cars dress up with smart hats on and decorations.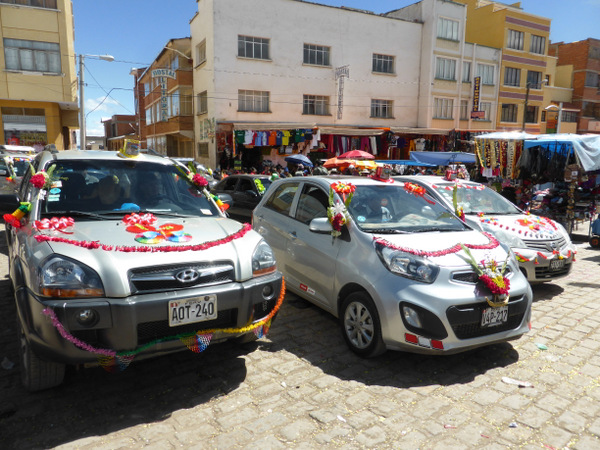 There is also some bloke walking around with a donkeys head in a pram.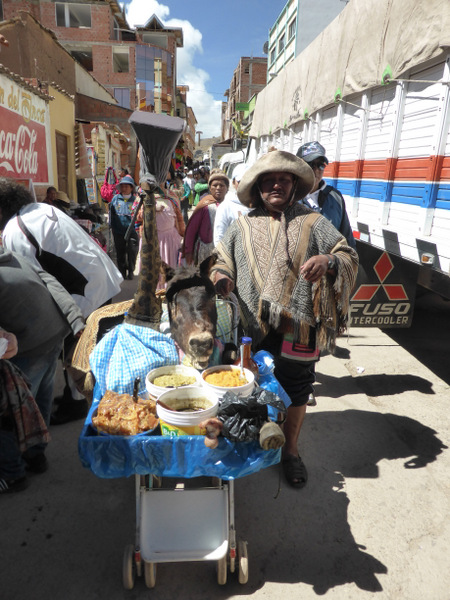 Other parts of the festivities seem to include a mix of religions, indigenous and catholic. People bring toy cars, houses, money etc to these shamans to perform a ritual with, including burning the toys and chucking beer around. Then the people who make the offering of toys will become rich, get a big house, new car or whatever they need. Not sure how effective this is?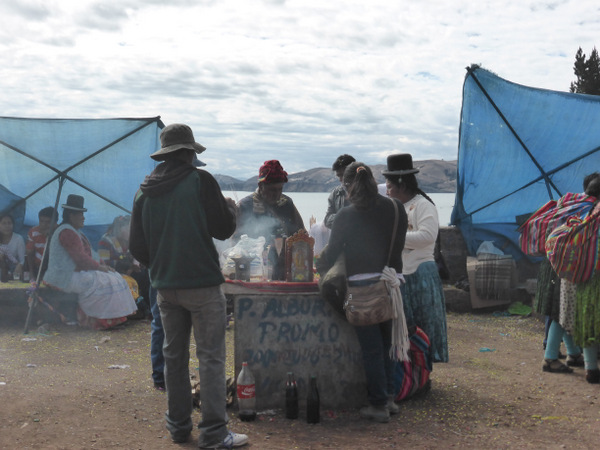 There are a lot of people travel from around Bolivia and Peru to come and make an offering on the hill. Mostly they seem to be offering rubbish and plastic bottles.