From Caye Caulker we took a ferry back to the mainland. Then local bus to San Ignacio in the Jungle towards the border with Guatemala. From there we did a tour to Caracol, an ancient Mayan ruin. It was a three hour journey in a 4×4 down rough roads, but worth it. They have only excavated 4% of the site, most of it is under the forest that grew up over the city after the Mayans left. The main temple is still currently the tallest structure in Belize.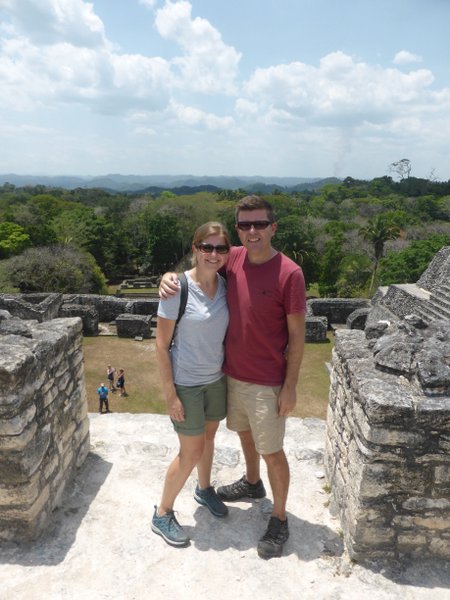 On the way back from the ruins we called in at the Rio On Pools, a series of natural pools in the rocks, carved out by the river.
It includes a few slides down between them. Very relaxing after a hot day exploring ruins.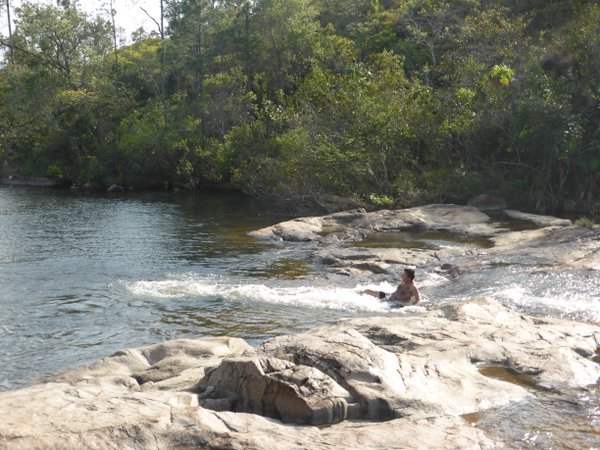 The next day we moved on from the small town of San Ignacio, to a smaller one called Bullet Tree Falls. Here we stayed in a cabin in the jungle, next to the Mopan River. You could do tubing from here, basically hike up river, sit in a car inner tube and float back down. Mostly its flat, but there are some rough bits. You then land near the lodge we stayed in.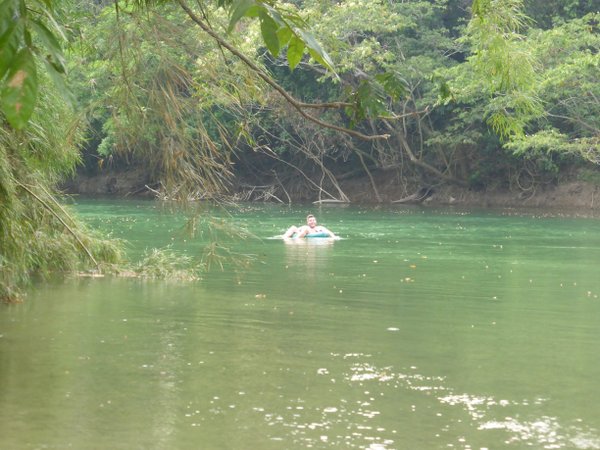 It was fairly quiet there, so we experimented with the self timer on our camera.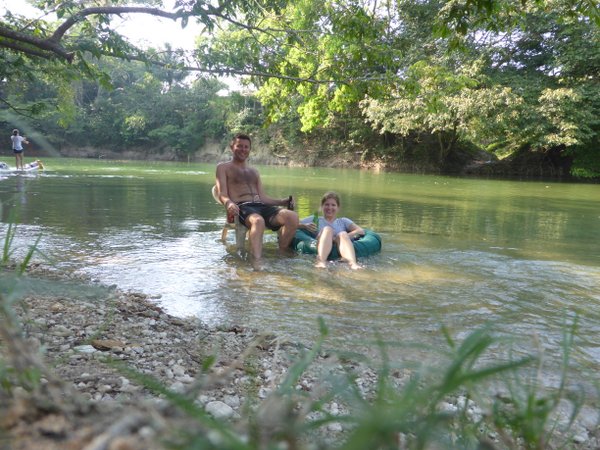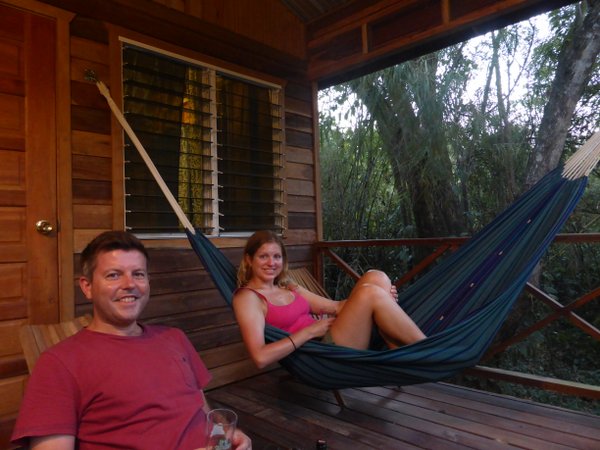 Becks also tried a bit of birdwatching.